I visited Luxembourg only because I was in Belgium with a few friends and had a bit of extra time, so I thought to myself, why not explore a new country? Considering how small the country is, it felt that 2 days in Luxembourg would be enough time to explore the essence or the highlights (and it was!).
A landlocked country in Europe, Luxembourg is known for its high standard of living and vibrant economy, which is probably why many European expats have made it their home. Bordered by Belgium, France and Germany, Luxembourg itself doesn't have much that can be called unique and gets overshadowed by its neighbours that are rich in history, culture, and landscapes. Given how highly developed it is, the infrastructure is great (all public transportation is free of charge, both for locals and tourists), which makes traversing the country a lot easier. And while there's a lot of urban areas in Luxembourg, I highly recommend you rent a car on one day and leave the city center to explore the countryside. It may not be impressive and magnificent, but it's an experience, and country is home to dense forests, hiking trails, charming villages, wineries, & rivers that offer excellent cruises.
---
Day 1: Explore Luxembourg City
Luxembourg city is quite small and can be easily explored on foot or even the buses (which are free). We started our day with a visit to the Notre Dame Cathedral, a beautiful Gothic-style church dating back to the 17th century. If you've travelled in Europe extensively, you're likely to have seen much more glorious cathedrals, and this one doesn't come close to them. However, it's worth spending a little time appreciating the intricate stained-glass windows and the serene atmosphere.
From here, we headed to Place Guillaume II, which is the main town square, where most concerts and street performances take place. During winter, a fabulous Christmas Market takes place here with mulled wine and markets. Surrounding by some architecturally impressive buildings and café terraces, two key monuments dominate this green square, an equestrian statue of William II, the one-time King of the Netherlands, and Grand Duke of Luxembourg to whom the square is dedicated; and the Town Hall, a 19th-century neoclassical palace built using bricks from the former monastery.
From here, we headed to Place d'Armes. In the heart of Luxembourg's historic Ville Haute, this is where you'll have a lot of restaurants and bars. You can enjoy a nice stroll or grab a quick coffee/ drink or snack here as you soak in the vibe.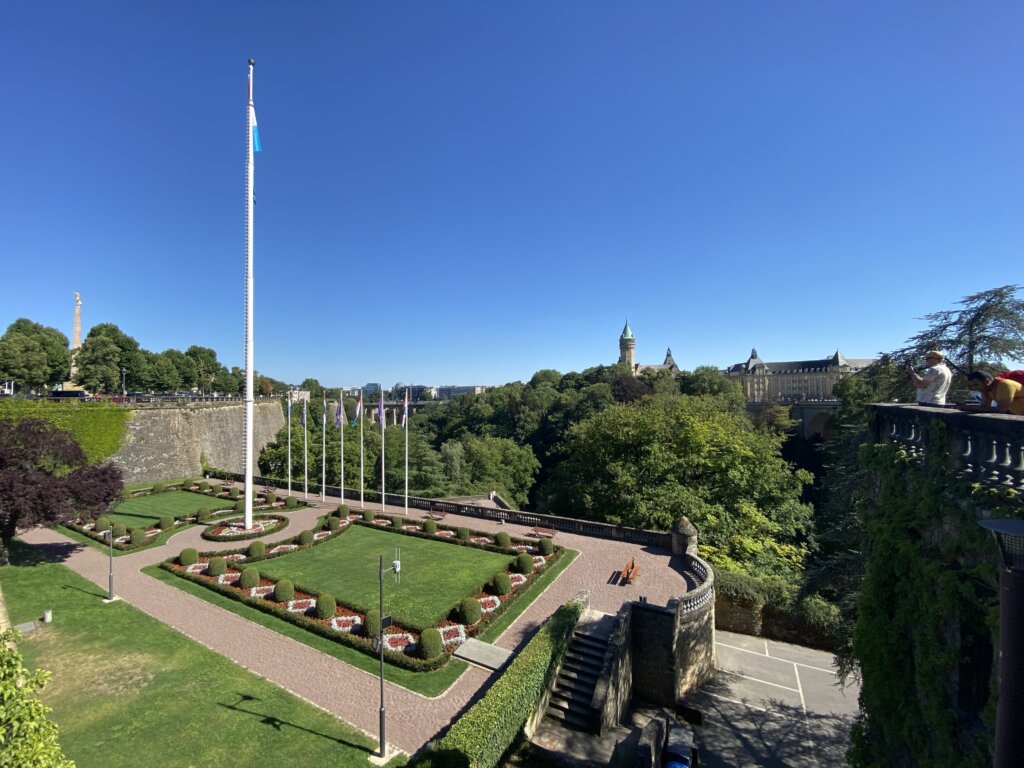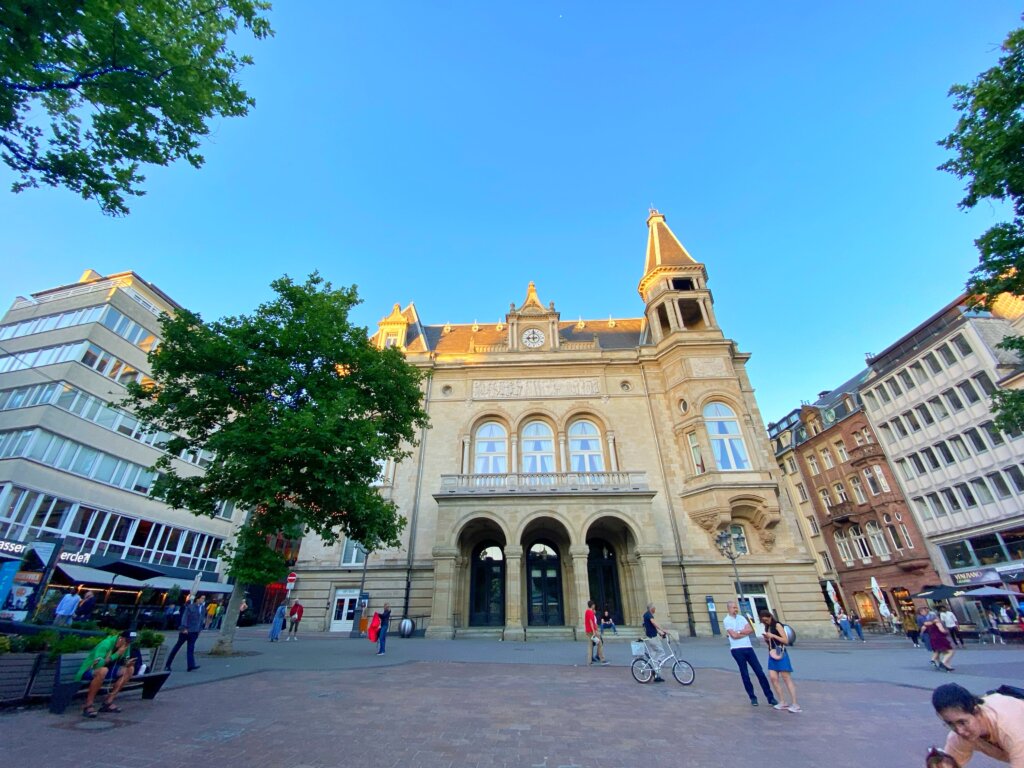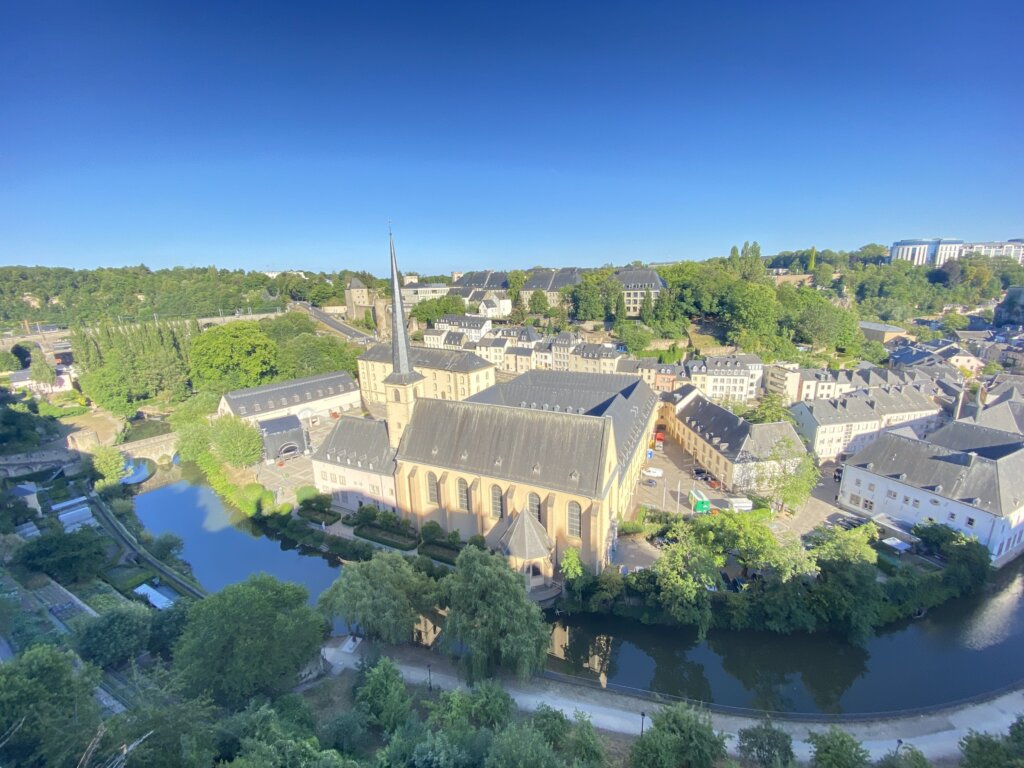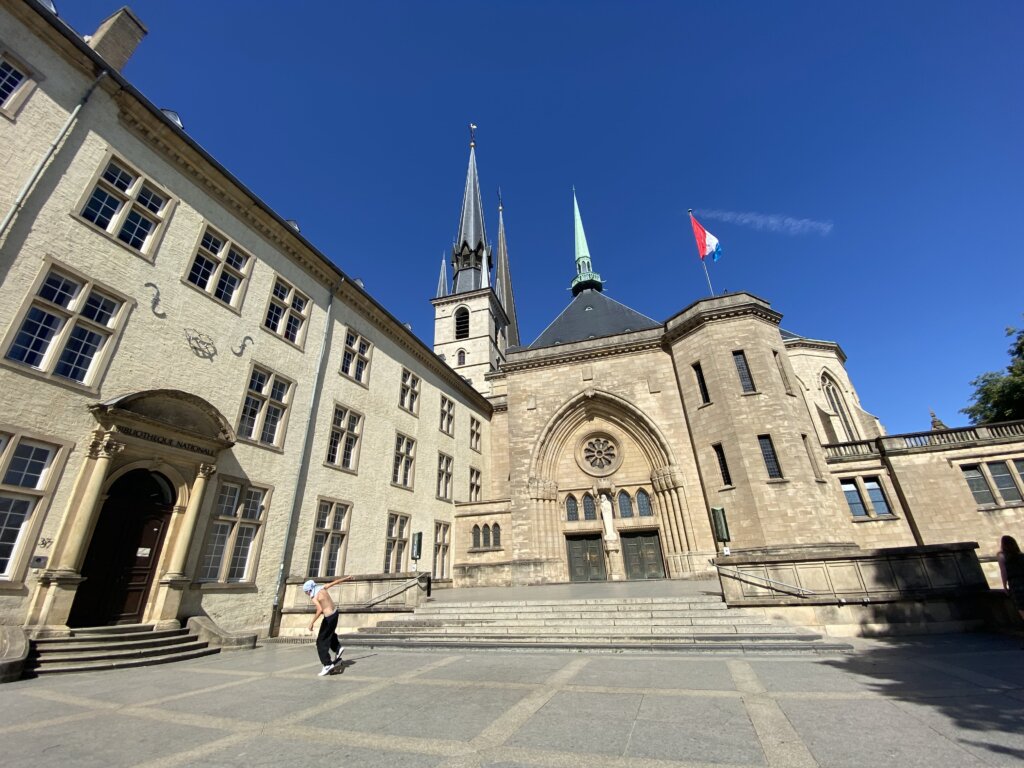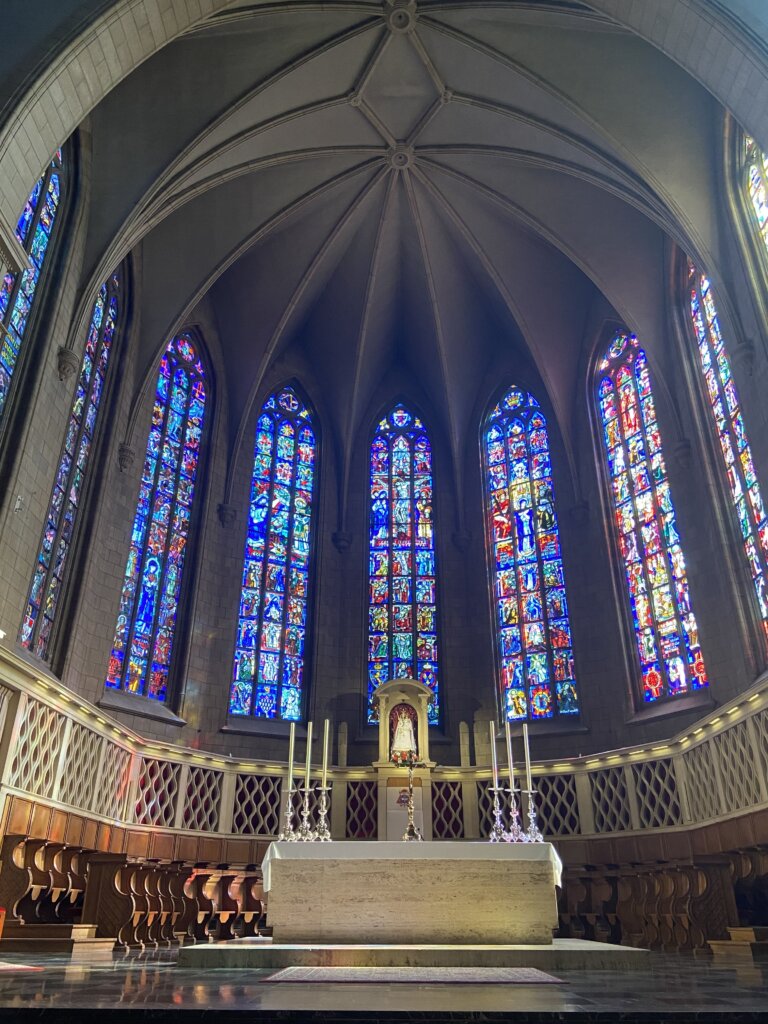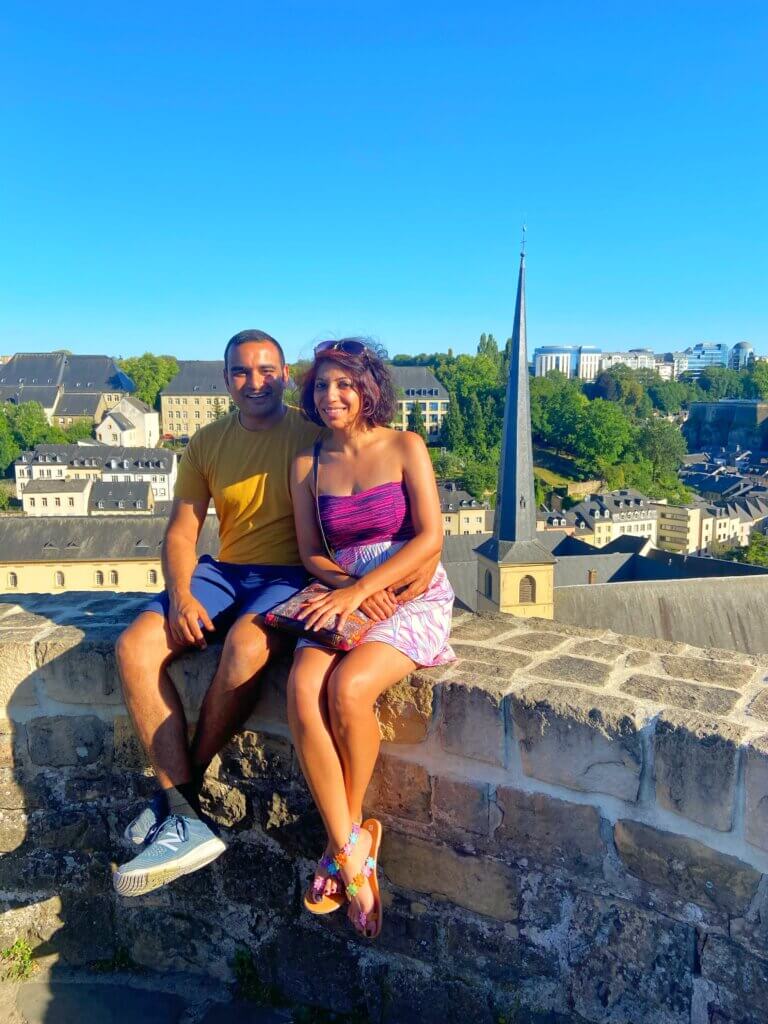 Also located nearby is the Grand Ducal Palace, the official residence of the grand ducal family. While you can take a 75-minute tour of the interiors of this palace, we decided to just observe the architecture from outside and leverage the vantage point that offers excellent views of the Alzette valley below. After several Instagrammable shots from this viewpoint, we decided to head to Bock Casemates, but we chanced upon a very cool terrace bar offering excellent views called De Gudde Wëllen, where we stopped for some local wine. I highly recommend this place for it's drinks, food, vibe as well as views.
After this, we headed to a UNESCO World Heritage Site: The Bock Casemates. Unfortunately, it was closed on the day we visited; however, these tunnels came highly recommended as a destination to learn about the subterranean defence system through the underground galleries, which were initially carved in the 17th century. The archaeological crypt was particularly recommended as a remarkable experience. The Bock Casemates also offer wonderful views of the Grund, Clausen and Pfaffenthal districts.
From here, we headed to Grund in the lower town. Yet another UNESCO World Heritage Site, Grund is in the lower part of the city right in the heart of the (ruins of the) old fortress, which was built over nine centuries, only to be demolished in 1867. Many refer to it as the 'village in the city', and it can be accessed by foot (it's a short walk) or a public lift. The walk along the winding roads surrounded by thick brick walls is likely to take about 20 minutes and is downhill, so easily doable.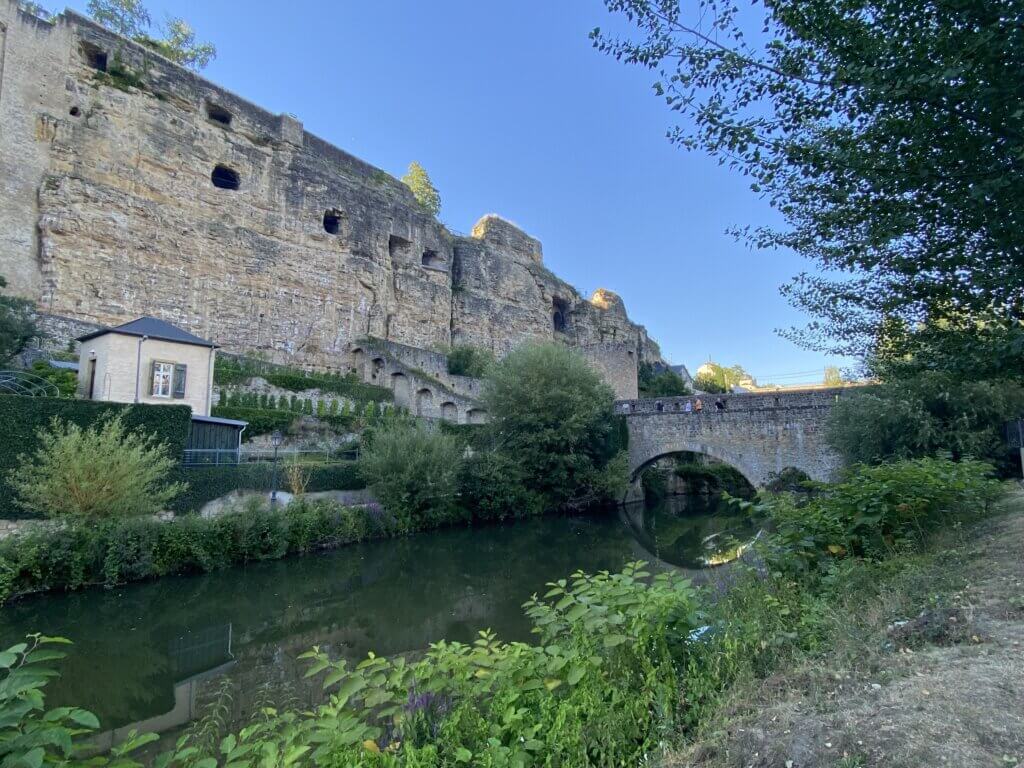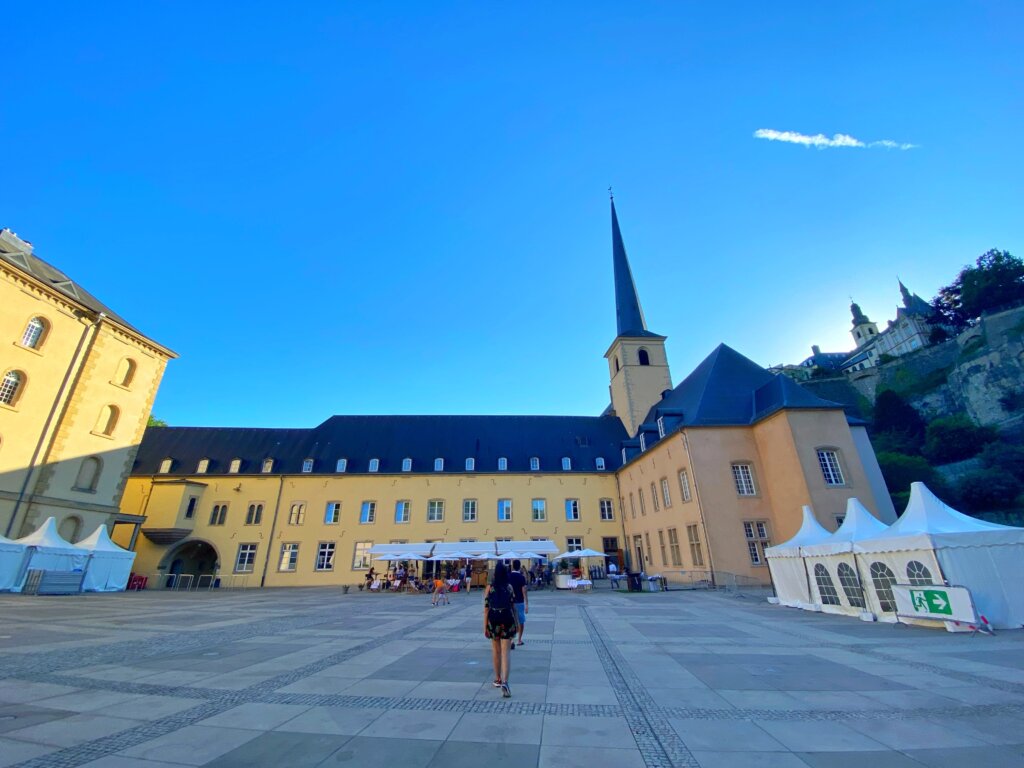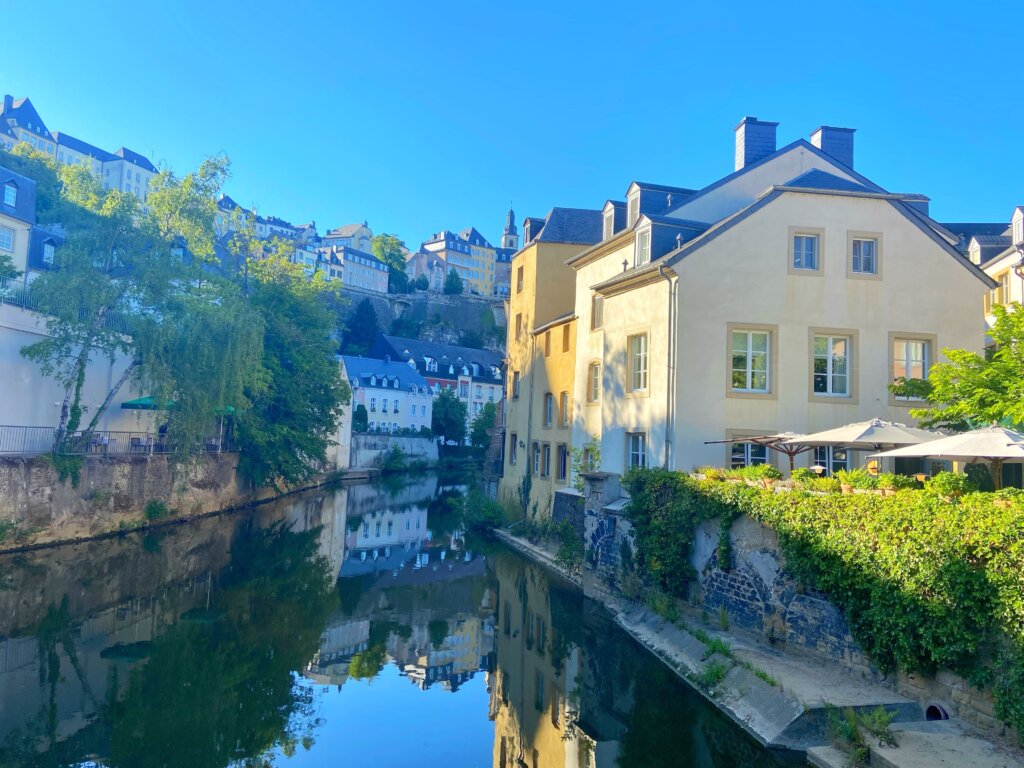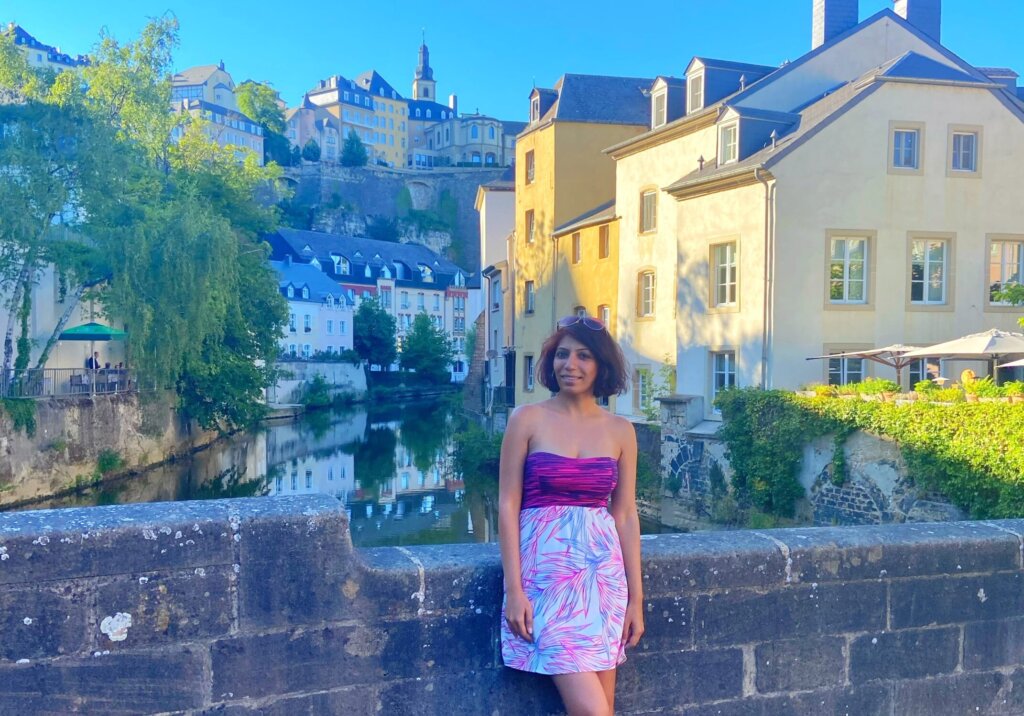 Located in the valley and surrounded by Alzette River, Grund has quite the idyllic setting and contrasts in comparison to the city center above. You could choose to take a leisurely stroll along the river or sit at one of the bars to try the local cuisine and wine. Some popular bars in the area include: Updown Bar, Liquid Bar, Café des Artistes, Brasserie Bosso, Vins Fins, The Pyg Irish bar and Scott's Pub.
Finally, to head back to the city center / old town, you could take the panoramic Pfaffenthal Lift which offers excellent views and is free of charge.
---
Day 2: Vianden Castle & Moselle River Cruise
I highly recommend renting a car from Luxembourg City on your second day. Start your day with a 1-hour road trip to Vianden, a charming town located in northeastern Luxembourg, near the border with Germany. Known for the stunning Vianden Castle, which dominates the town's skyline, the town has a picturesque setting and medieval architecture. We started by having a coffee and breakfast in the town center, where we parked our car. You can take a leisurely stroll through the town's cobblestone streets, stumbling upon picturesque corners, quaint squares, and cozy cafes. The town's architecture reflects its rich history, with Gothic, Renaissance, and Baroque elements visible throughout. Thereafter, you can take the shortcut by foot (a winding staircase that leads up) to the castle.
Vianden Castle is a well-preserved medieval fortress that dates to the 9th century. It was the residence of the powerful House of Vianden and underwent various expansions and renovations over the centuries. You can explore the castle's towers, halls, and courtyards, enjoying panoramic views of the surrounding area from the castle walls. The castle also houses a museum that provides insight into its history and the life of its former inhabitants. Keep about 1.5 – 2 hours for this tour.
If you have managed to get to Vianden early enough, you might have time to take a scenic ride on the Vianden Chairlift, which offers stunning views of the castle and the valley. There are also several hiking trails through the lush forests for those willing to spend some time amidst nature.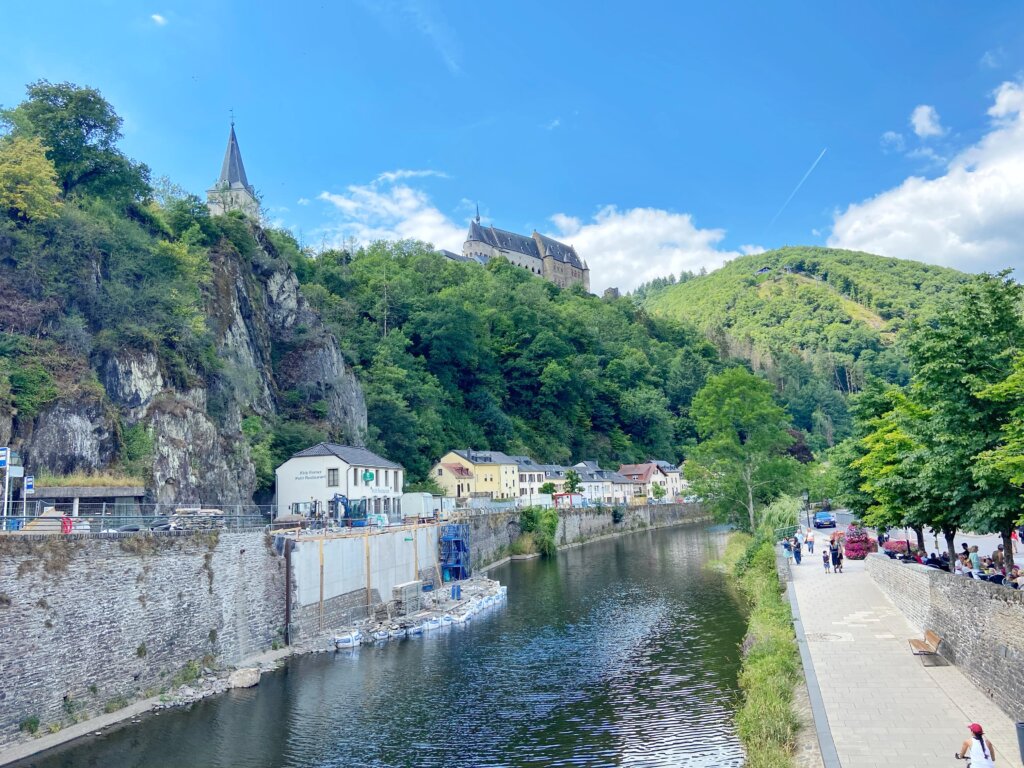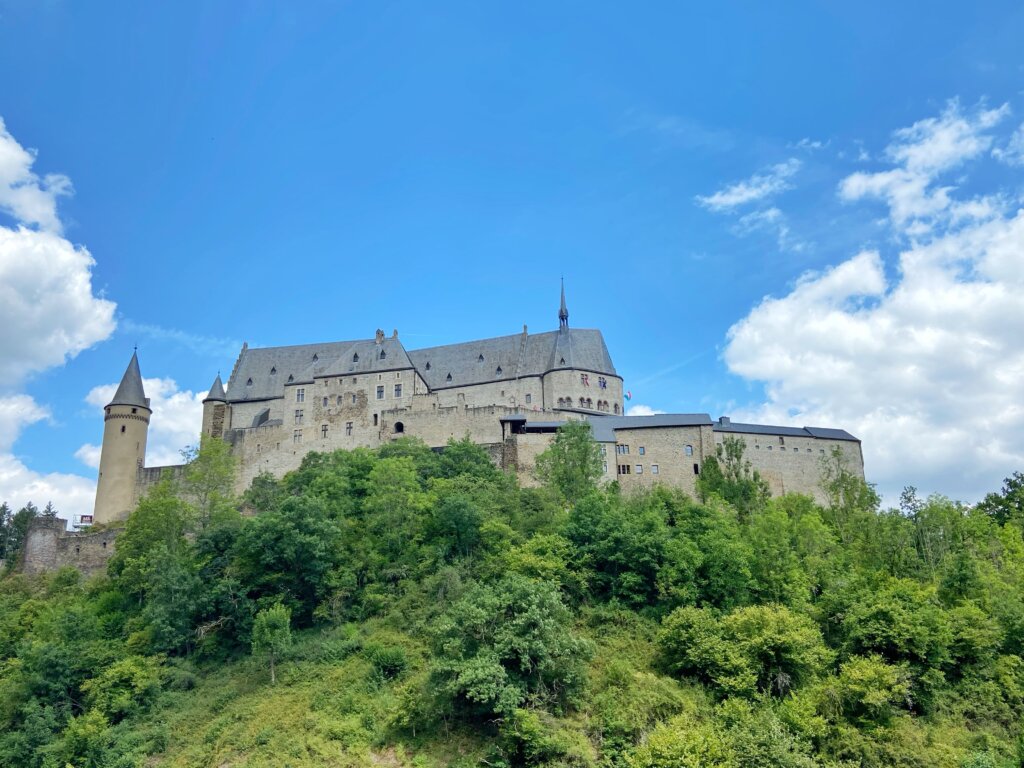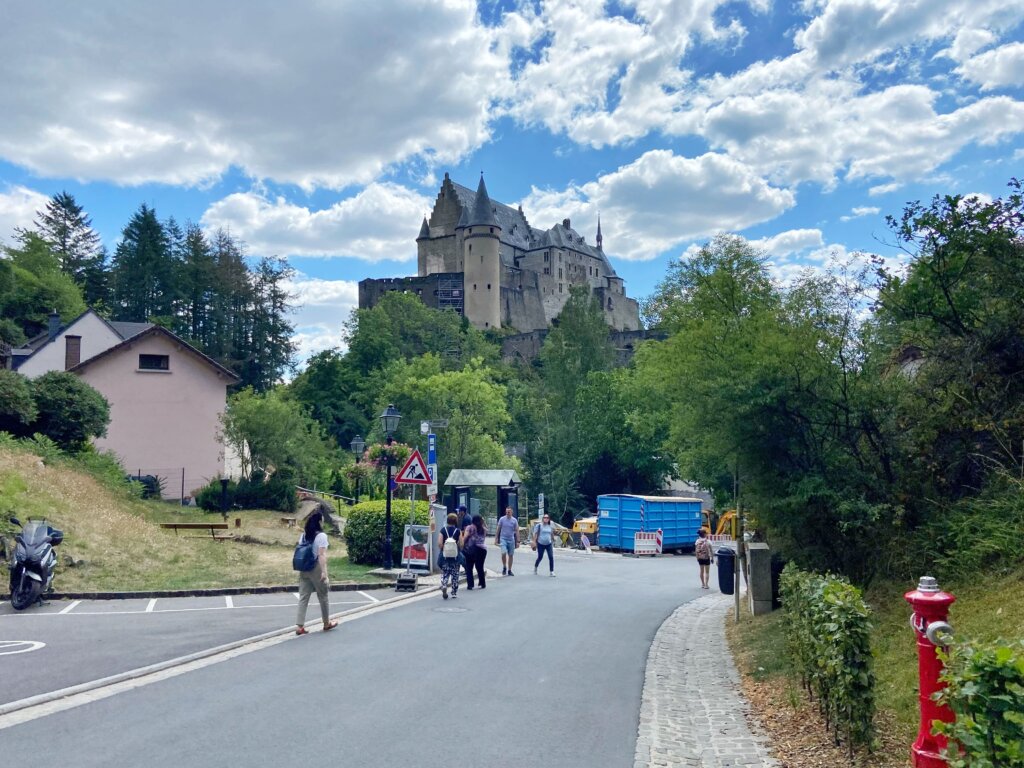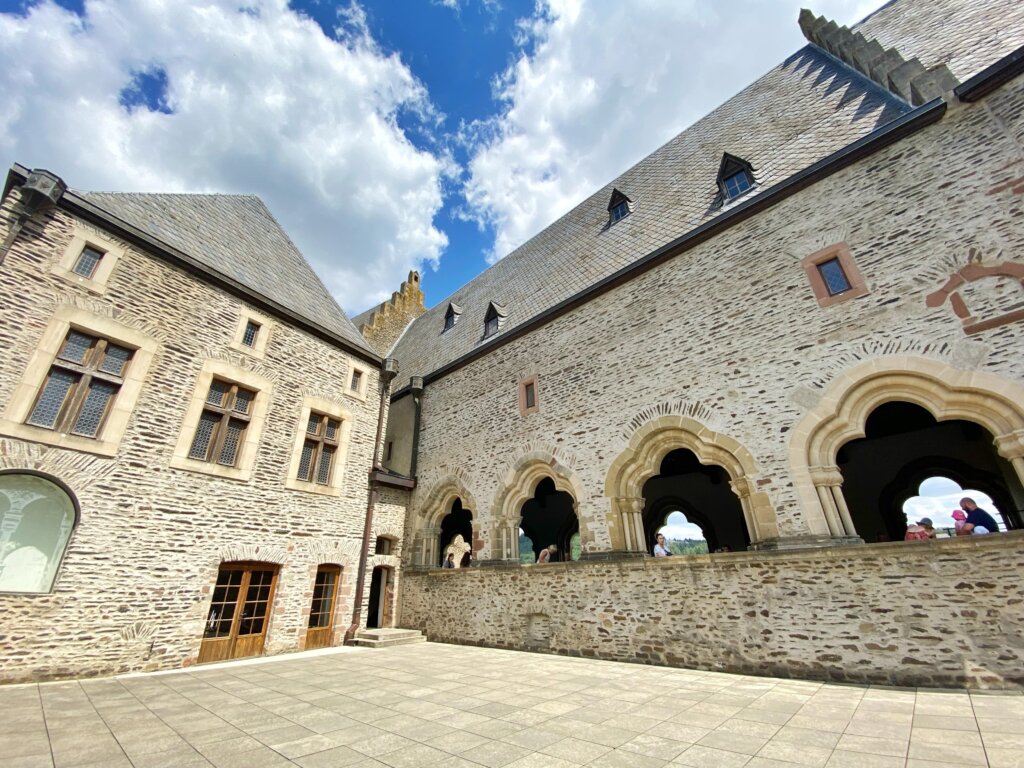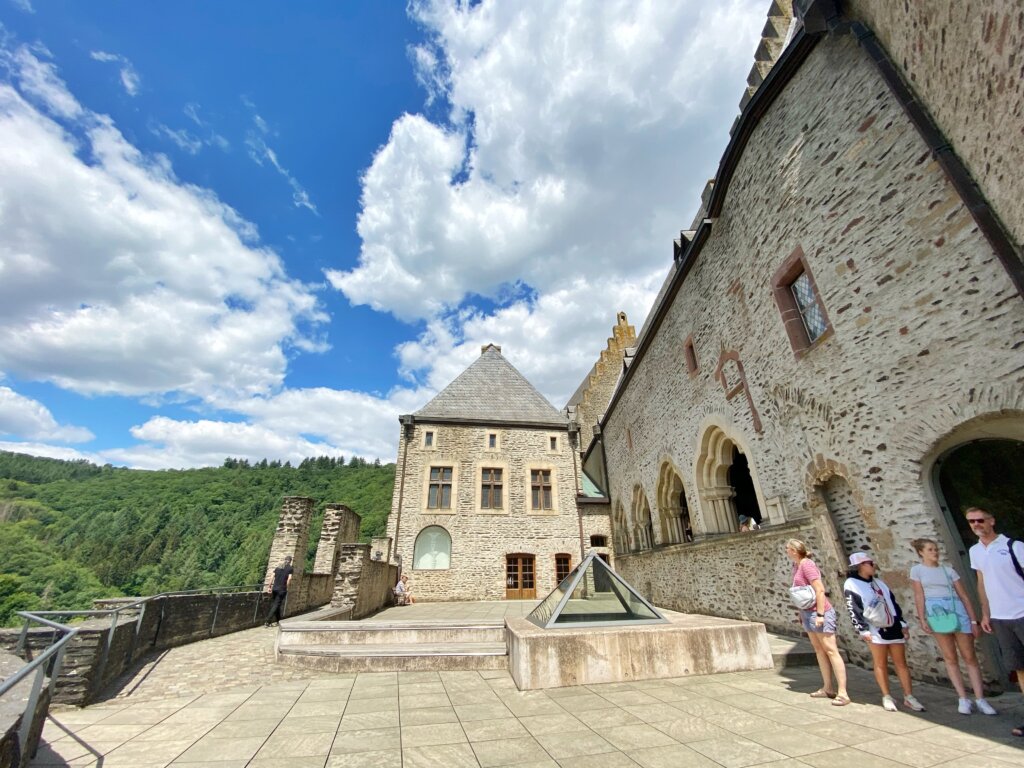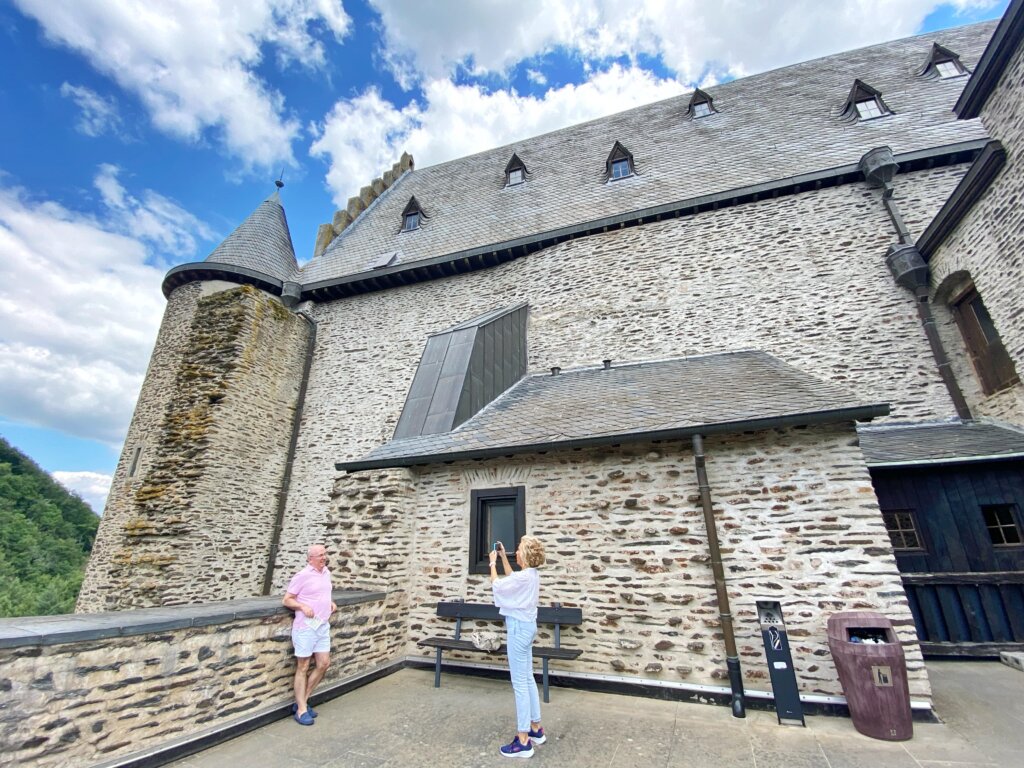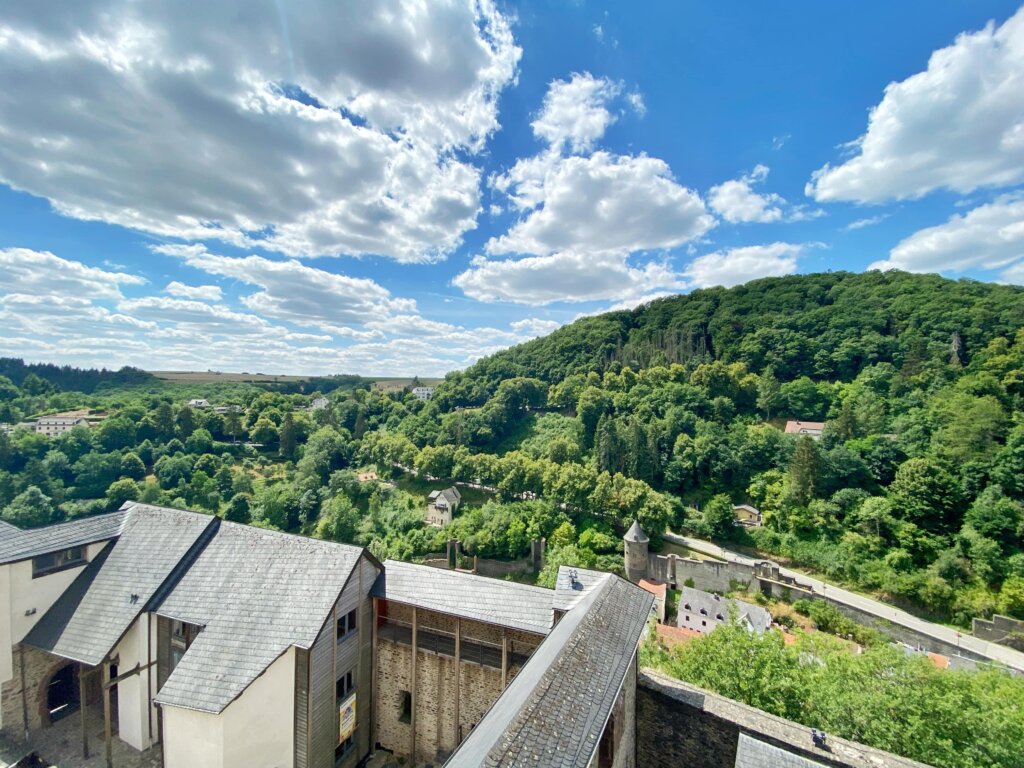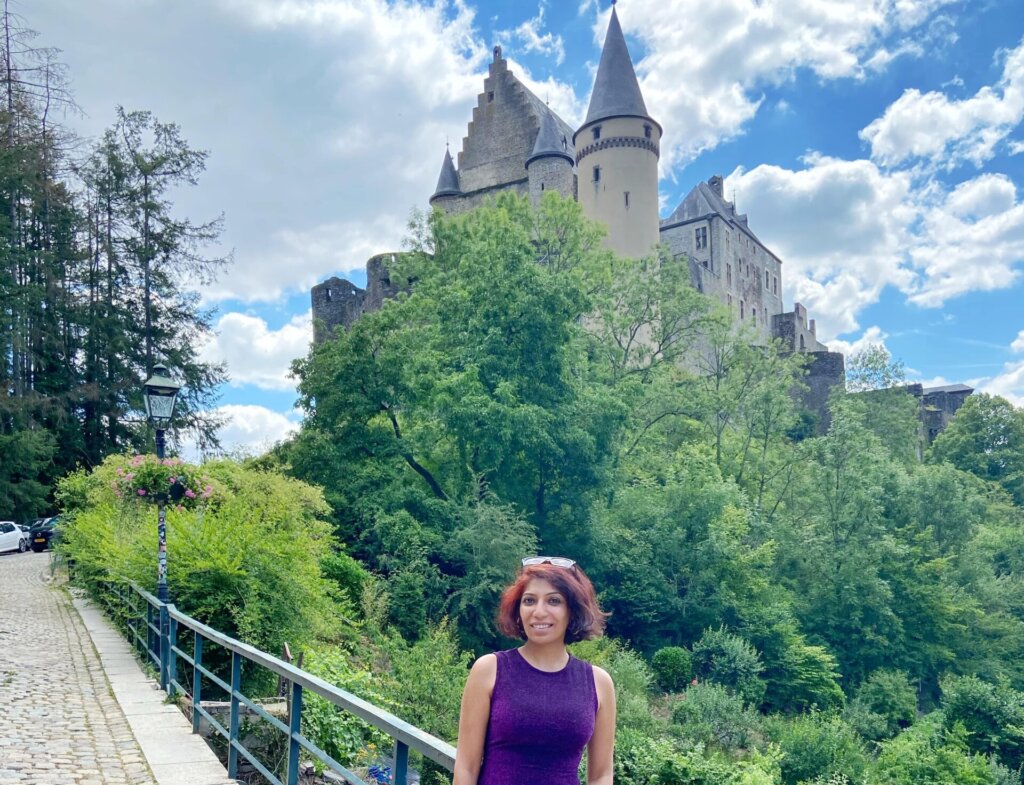 As we wanted to head to the wineries in Moselle Valley, we left after lunch towards Remich, a town located on the banks of the Moselle River. The drive from Vianden to Remich will take you back to Luxembourg City before heading to the southeastern part of the country.  In Remich, we started our visit with a wine tasting tour of the famous Caves St Martin, where we learned about the history and process of winemaking in Luxembourg. The drive through the beautiful vineyards to get to this winery is amazing! These vineyards are known to offer diverse walking trails for those interested; however, we chose to experience a cruise on River Moselle instead.
These tours are available from March until October only, and have few departures during the day, with the last one at around 6 pm, so make sure to check the timetable and plan your trip accordingly. A 1-hour tour will take you through attractive wine-producing villages, such as Bech-Kleinmacher and Schwebsingen, before bringing you back to Remich. You will see the oldest castles in the Moselle region, the only yachting marina in Luxembourg, several wineries, the "Haff Remich" nature reserve and much more. With either a glass of Luxemburg Qualitätswein, or a cup of coffee and a slice of cake, you can enjoy these sights from the peace and quiet of the sun deck or the light and airy salon, while sailing through the beautiful Moselle region.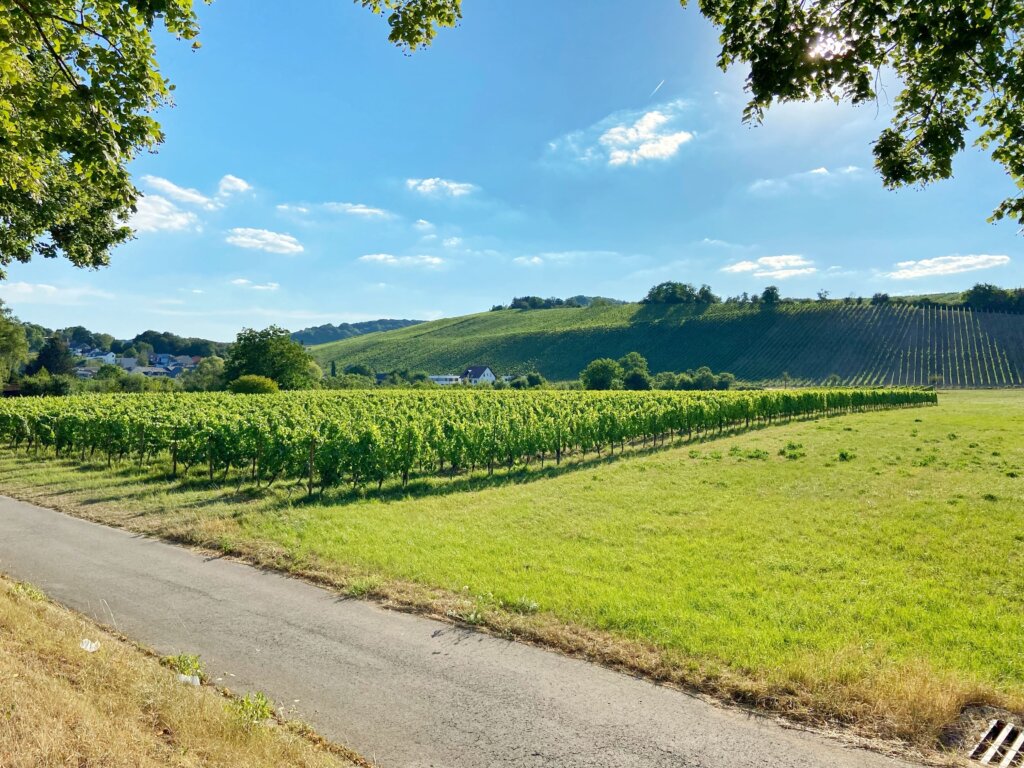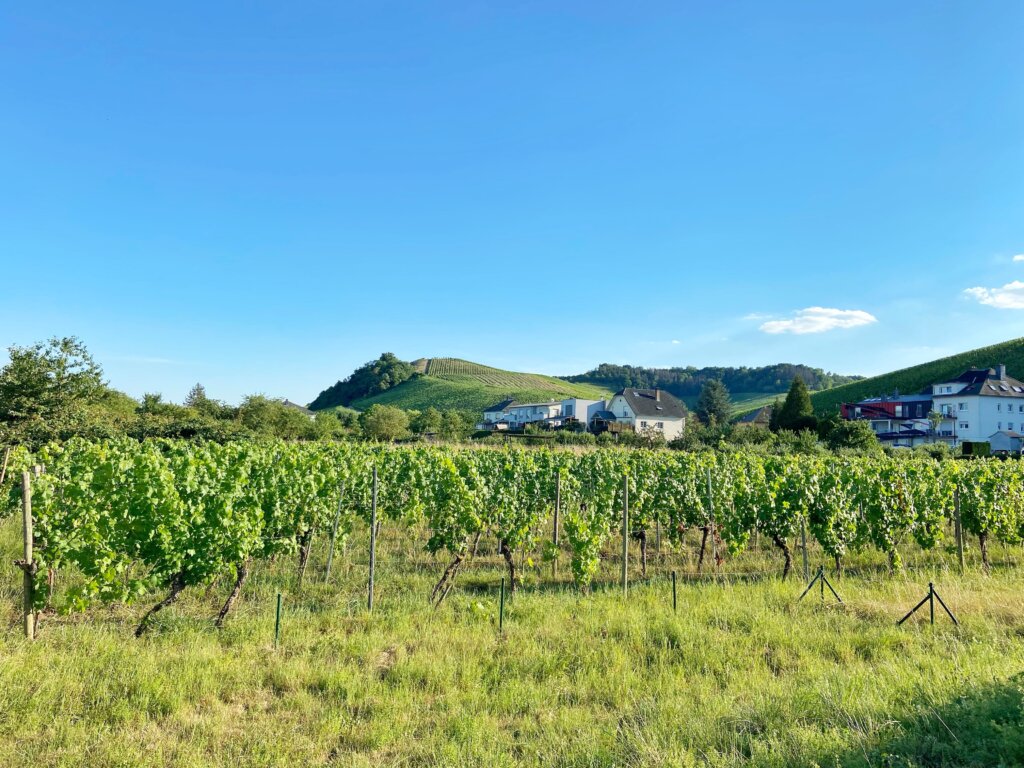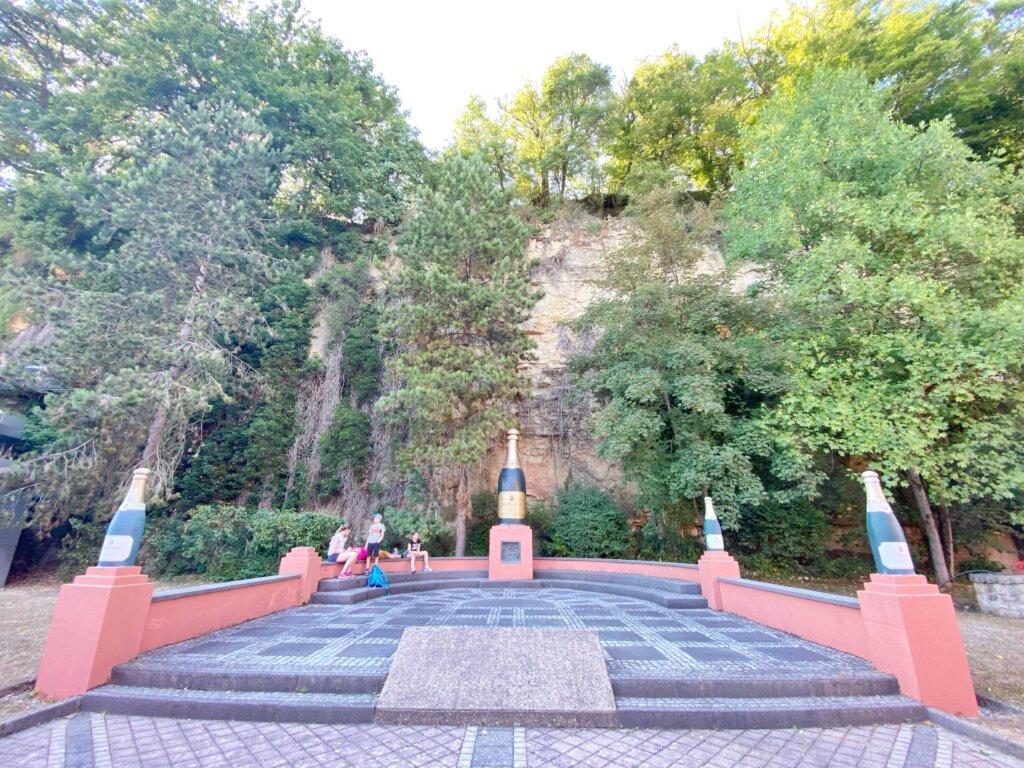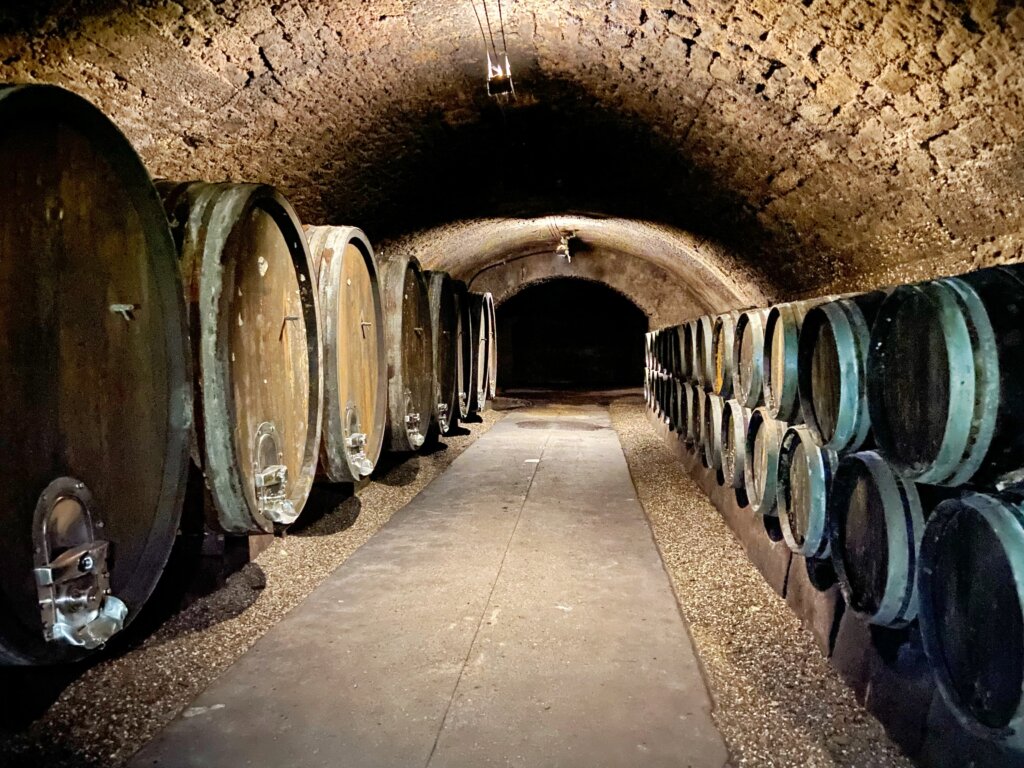 ---