This is a guest post by Akriti Sharma, a full-time writer, part-time science nerd. Akriti switched gears to writing when she was at the precipice of her scientific career as a biotechnologist and never looked back. She loves to write every day and believes in pursuing stories with moral force. She is an enthusiastic traveler, photographer, chai aficionado, aspiring minimalist and a strong proponent of the Multiverse Theory.
There is no better time to set off on a journey that captures the true spirit of the holiday season than as the year ends and excitement is in the air. Christmas time transforms Europe, with its alluring landscapes, fascinating history, and varied cultures, into a magical tapestry. Travelers from all over the world are drawn to visit these snow-covered villages, dazzling lights, and warmhearted celebrations to witness the magic for themselves. In this exploration of the best places to spend Christmas in Europe in 2023, we'll provide a hand-picked list of locations that guarantee not just a vacation but an incredible immersion in the holiday spirit. Let's unwrap the stories of these wondrous locales that will surely make your Christmas a memory to cherish. And while you're there, be sure to enjoy top tours and activities like Christmas markets, festive city tours, traditional music performances, and delightful seasonal cuisine.
---
Lapland, Finland – Santa's Magical Homeland
Welcome to Santa's Magical Homeland in Lapland, Finland! Here, Santa Claus's official residence is nestled cozily amidst the snow-capped forests, creating a picture-perfect scene straight out of a fairy tale. Rovaniemi, the charming capital of Lapland, holds the key to unforgettable experiences. Imagine meeting Santa himself, his hearty laughter filling the crisp Arctic air. Take gentle reindeer sleigh rides, swaying through the wintry wonderland with childlike wonder. Take advantage of savoring traditional Finnish dishes; each bite is a journey into the local culture's heart. Capture these moments like snapshots in your heart – the laughter, the awe, the shared joys.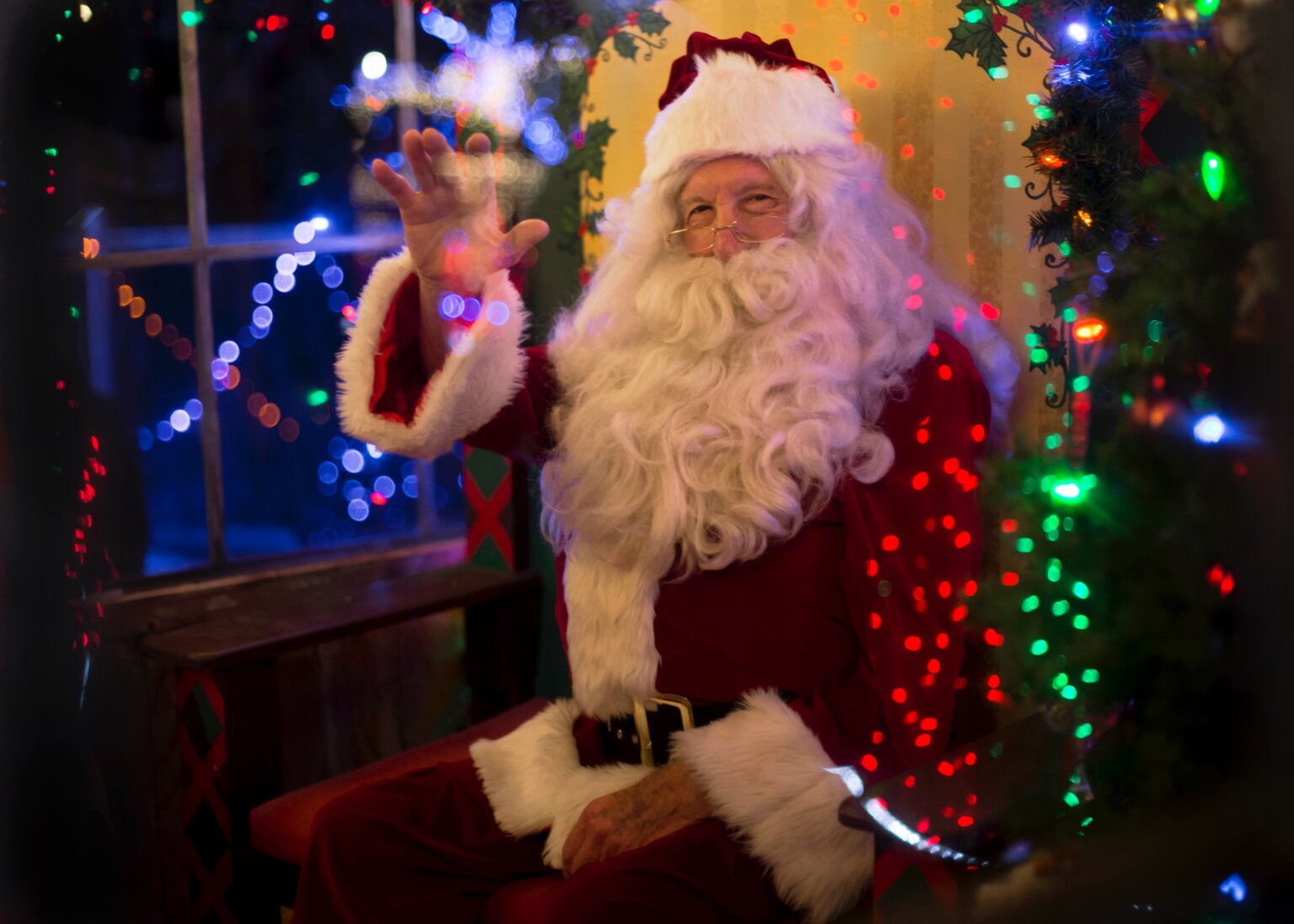 Click here to read a detailed blog on Lapland in Winter: The perfect 1-week itinerary
---
Salzburg, Austria – A Fairytale Christmas
Step into a fairytale this Christmas by visiting Salzburg, Austria. Nestled in the heart of the Austrian Alps, Salzburg is a picturesque city that comes alive with holiday spirit during the Christmas season. The city's historic Old Town, a UNESCO World Heritage Site, transforms into a winter wonderland with beautifully decorated streets, charming markets, and breathtaking architecture. The market boasts over 90 stalls selling handmade crafts, delicious food, and warm drinks in front of the Salzburg Cathedral. Try the famous hot mulled wine, indulge in Austrian pastries, and browse the stalls for unique gifts and ornaments. Take a trip inside the Hellbrunn Palace to experience true magic during the Hellbrunn Advent Magic.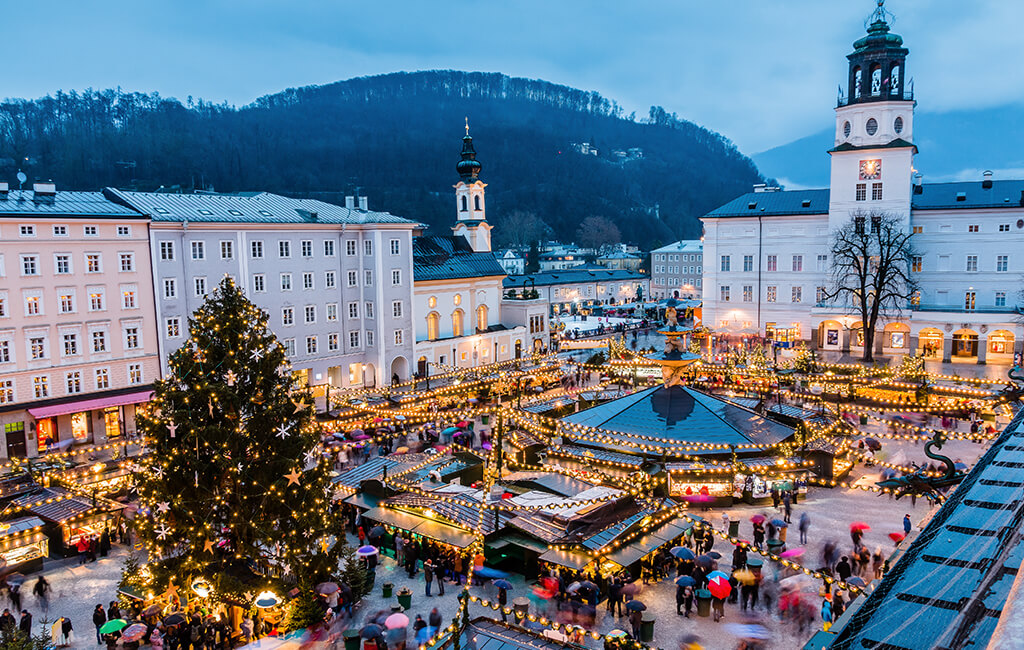 Click here for a detailed blog on What to do in Salzburg in Winter.
---
Strasbourg, France – Europe's Christmas Capital
Welcome to Strasbourg, known as Europe's Christmas Capital. Located in northeastern France, Strasbourg is a city that embodies the magic of Christmas. With its charming half-timbered houses, cobblestone streets, and enchanting canals, Strasbourg offers a unique and unforgettable Christmas experience. The centerpiece of the city's Christmas celebrations is the Christkindlmarkt, one of Europe's oldest and largest Christmas markets. Since 1570, the market has featured over 300 stalls spread across 11 locations throughout the city. Wander through the market, admiring the beautiful decorations, and indulge in local specialties like pretzels, gingerbread, and mulled wine. Don't miss the Great Christmas Tree, adorned with lights and ornaments. In addition to the central market, Strasbourg hosts several smaller markets offering a more intimate and traditional experience.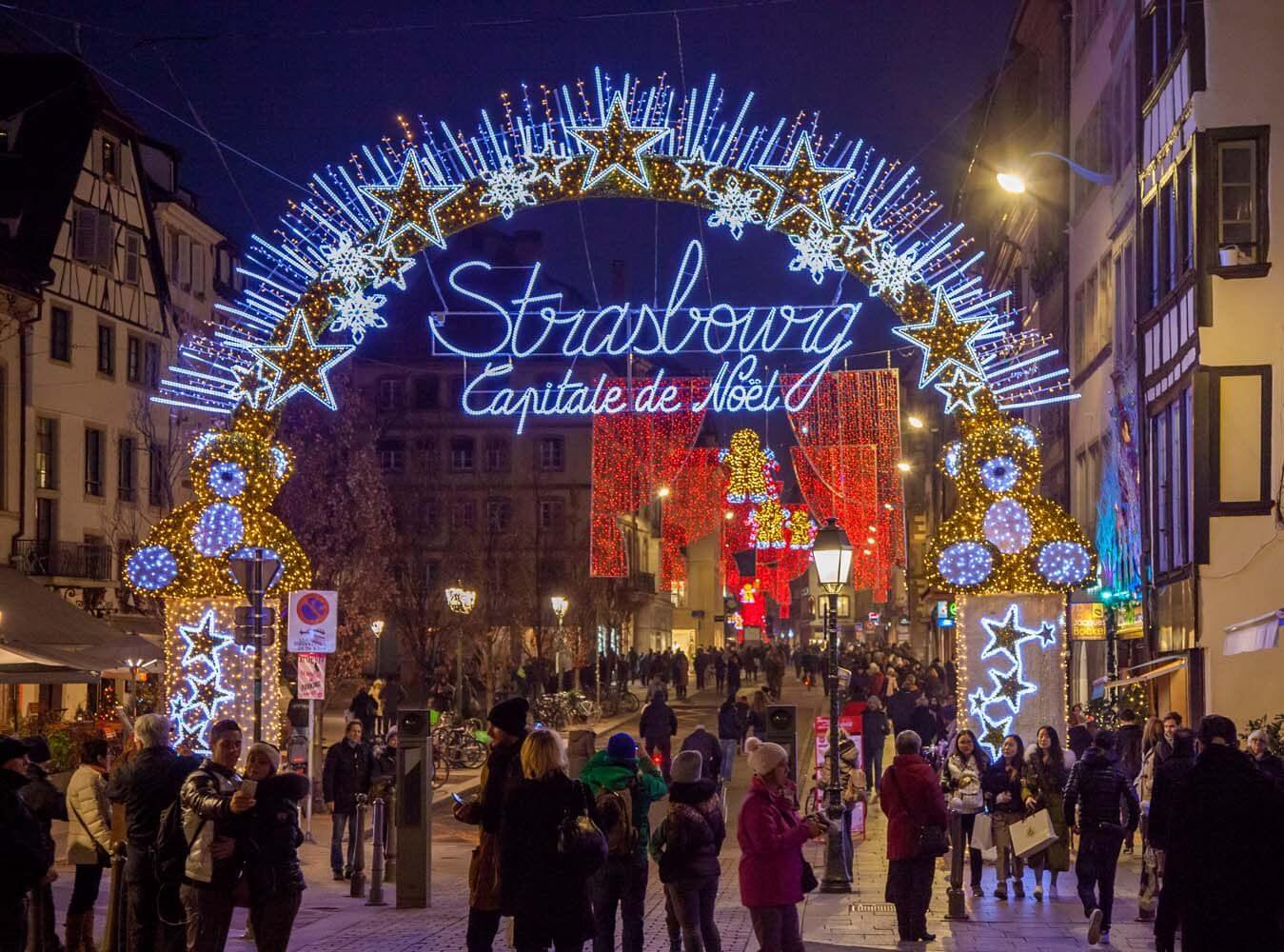 ---
Prague, Czech Republic – Bohemian Festive Magic
Get ready to be mesmerized by Prague, the Czech Republic's capital city's bohemian festive charm. Prague is a place that will take you to a winter paradise with its fairytale-like architecture, cobblestone streets, and lovely Christmas markets. Start your adventure in Prague Castle, one of the biggest castle complexes in the world, located in the center of the city. Enjoy the breathtaking Gothic architecture and the snow-covered panoramas of the city. Try the traditional Czech treats like Trdelník (a sweet pastry), sip hot honey wine, and browse the stalls for unique handmade crafts and ornaments. Enjoy the breathtaking views of the Vltava River as you go across the famous Charles Bridge, which is studded with ancient statues. Take a horse-drawn carriage ride through Prague's snow-covered streets for a really one-of-a-kind experience and to experience the city's romantic atmosphere.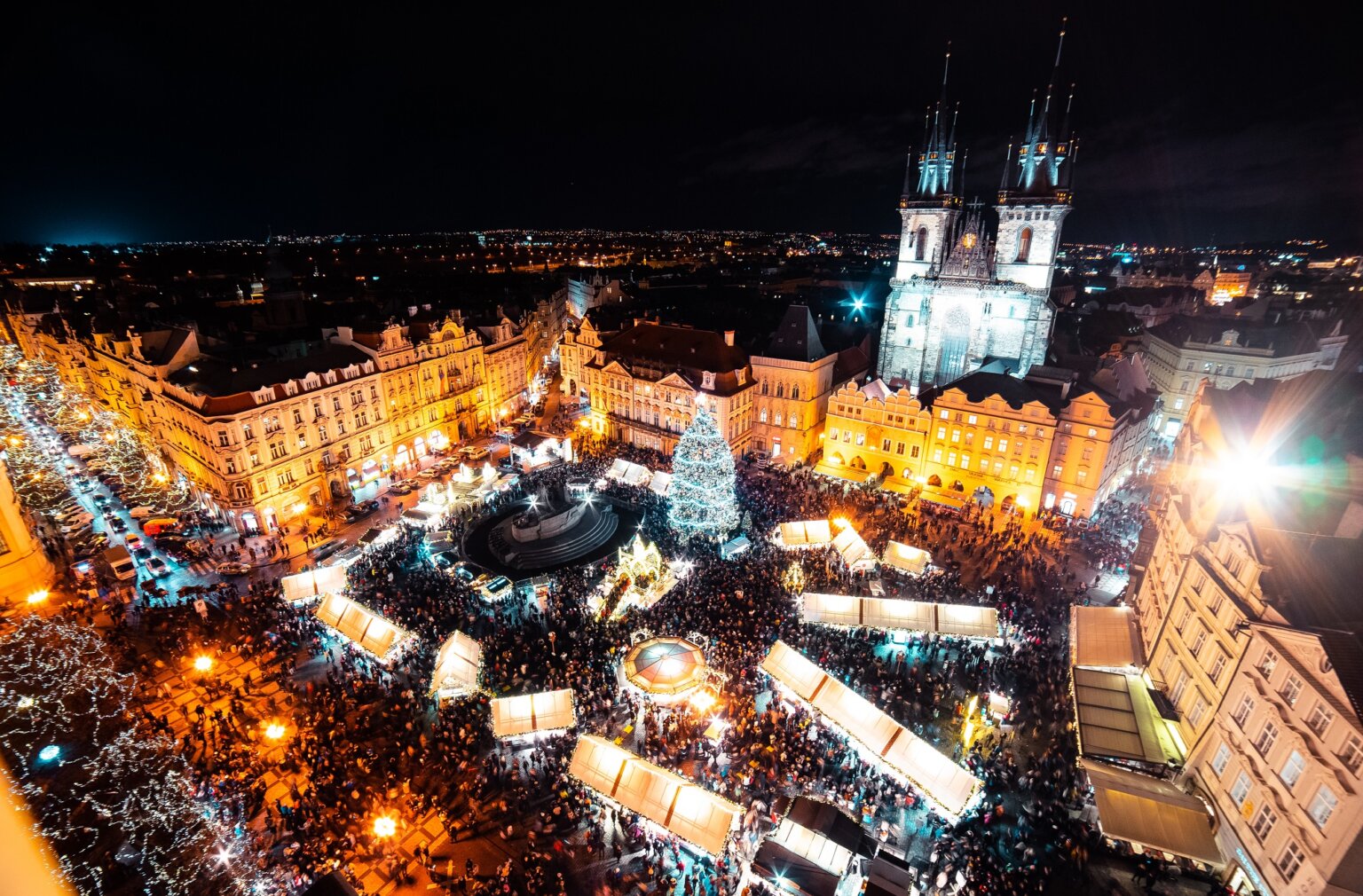 Click here to read a blog on 10 Things in Prague that you will fall in love with.
---
Tromsø, Norway – Arctic Christmas Dreams
For a unique Christmas experience, flee to Norway's Arctic splendor of Tromsø. Tromsø, deep inside the Arctic Circle, is renowned for its outstanding natural beauty, magnificent displays of the Northern Lights, and distinctive Christmas customs. Begin your adventure by exploring the charming streets of Tromsø, adorned with twinkling lights and festive decorations. Visit the Tromsø Christmas Market, where you can browse local crafts, taste authentic Norwegian delicacies and try a cup of hot chocolate or mulled wine. The Tromsø Cathedral is a stunning wooden building and a true representation of the city; don't miss the chance to see it. Visit the hypnotic dance of colors across the Arctic sky while on a Northern Lights tour for a unique experience. The Tromsø Cathedral is a stunning wooden building and a true representation of the city; don't miss the chance to see it. Visit the hypnotic dance of colors across the Arctic sky while on a Northern Lights tour for a unique experience.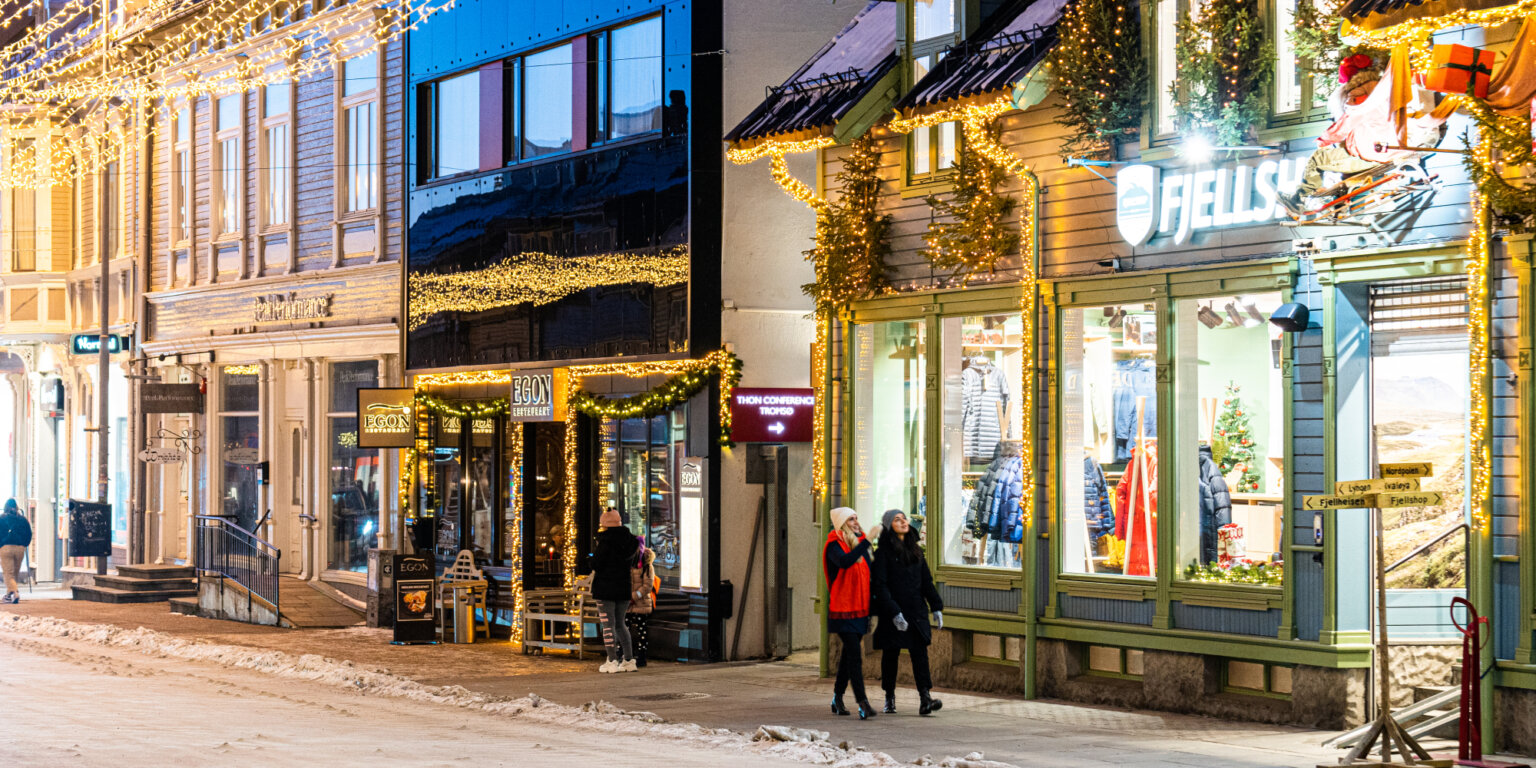 Click here to read a detailed blog on Suggested detailed 10-day road trip itinerary for South & West Norway
---
Paris France – A Romantic Christmas Getaway
If you're looking for a romantic Christmas getaway, look no further than the enchanting city of Paris, France. Known as the "City of Lights," Paris comes alive during the holiday season with its beautifully decorated streets, festive markets, and world-renowned landmarks. Start your journey at the iconic Champs-Élysées, where you'll find the vibrant Christmas market. Indulge in French delicacies like crêpes, roasted chestnuts, and foie gras, and browse the stalls for unique gifts and decorations. From there, make your way to the Eiffel Tower, which transforms into a dazzling light display every evening. Take a romantic stroll along the Seine River, hand in hand with your loved one, and enjoy the breathtaking views of the city illuminated by festive lights.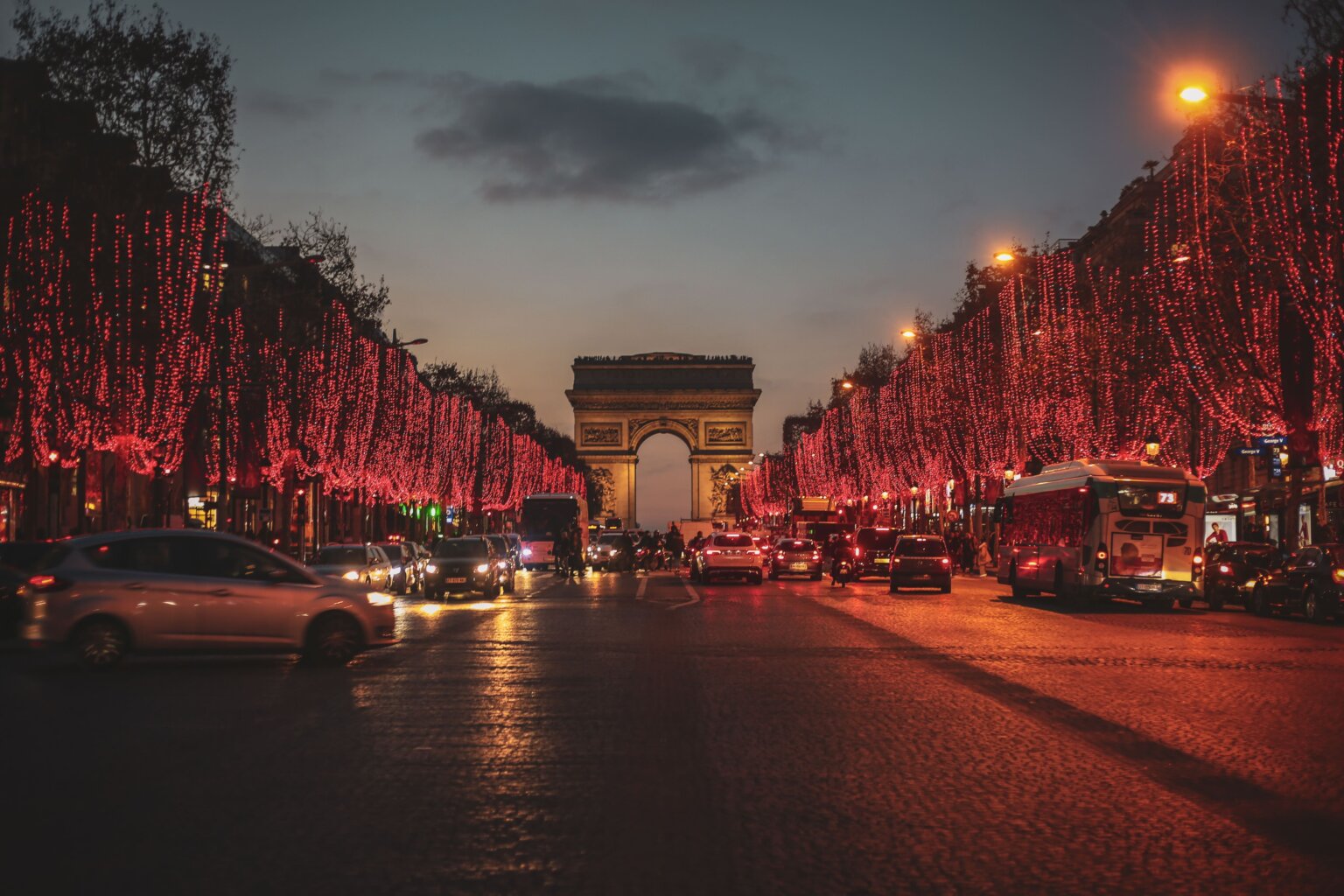 Click here to to read detailed itinerary on 20 things to do in Paris on your first trip.
---
London, United Kingdom – A Royal Christmas Extravaganza
Experience a royal Christmas in vibrant London, UK. The city comes to alive with famous attractions, joyful celebrations, and top-notch entertainment. Start with Winter Wonderland in Hyde Park, one of the most exciting things to do in London during the holidays. This fantastic celebration features ice skating, attractions, and a quaint market. Admire ice sculptures, enjoy live performances, and sample street food. Visit the Winter Market at the Southbank Center on the Thames for tradition. Discover crafts, treats, and mulled wine. Don't miss the magnificent displays at renowned retailers like Selfridges and Harrods.
---
Europe's enchanting Christmas wonderlands await your visit as the holiday season approaches. From Lapland, Finland, where you can meet Santa Claus himself, to the romantic city of Paris, France, Europe offers a wide range of destinations that will captivate your heart and immerse you in the magic of Christmas. Whether you explore the traditional Christmas markets of France, witness the stunning Northern Lights in Norway, or indulge in the festive atmosphere of London, one thing is sure: you will create unforgettable memories that will last a lifetime. So, bundle up, grab your loved ones, and embark on a journey to discover the enchanting Christmas wonderlands of Europe. The magic of the season awaits you.