New Mexico stands as the Land of Enchantment, while Arizona boasts breathtaking sunsets. The Southwest possesses a unique allure tied to dreams and destiny, setting it apart from all other regions. Summers are renowned for their intense heat, often described as a "dry heat." Additionally, numerous desert cities are situated at higher elevations, resulting in a temperature drop of five degrees per 1000 feet. The appreciation for water features in these arid landscapes mirrors the value of rain in the desert.
For budget-conscious travelers, the Southwest offers a favorable destination during the summer shoulder season. Hotels, spas, restaurants, and attractions, which thrive on snowbird visitors, are readily accessible without prolonged wait times.
Albuquerque Vacations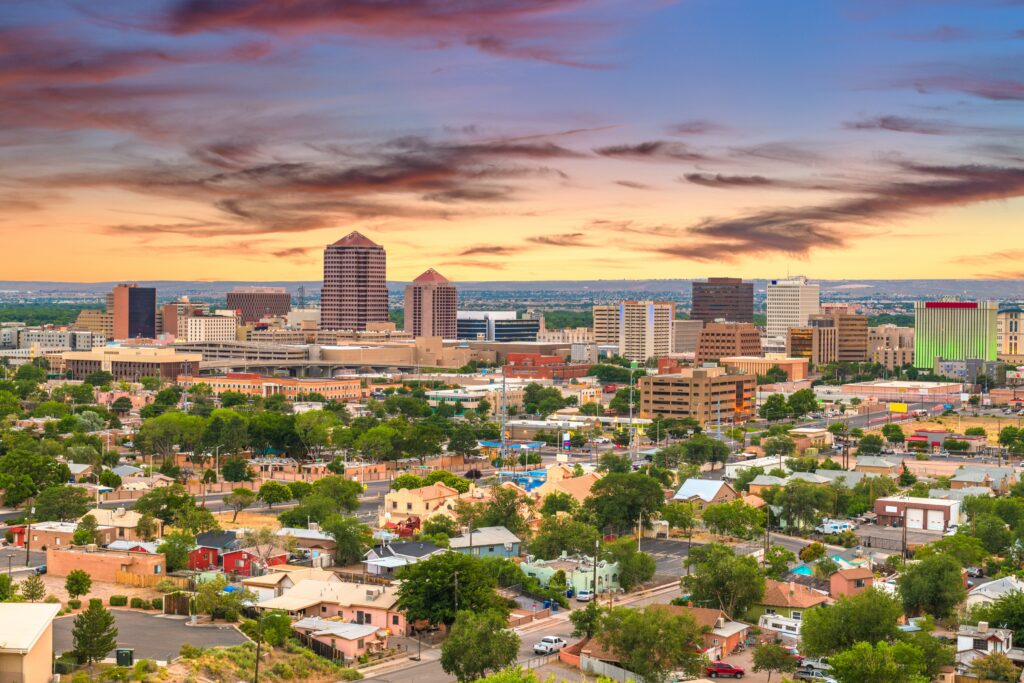 Albuquerque, at over 5,300′, is even higher and cooler still with the Sandia Peak Tram climbing to 10,378-foot with an 11,000 square mile panoramic view. Budget travelers will love the summer hotel specials and remarkably well-priced and distinctive New Mexican Style cuisine.
Outside the city, you can climb even higher to the arts district of Santa Fe or go deeper and colder exploring the Bandera Ice Cave. You can even visit a distinctive American Castle at Montezuma Castle National Monument, although, truth be told, it isn't actually a castle. But visiting Albuquerque is a trip you will not soon forget.
Las Vegas Vacations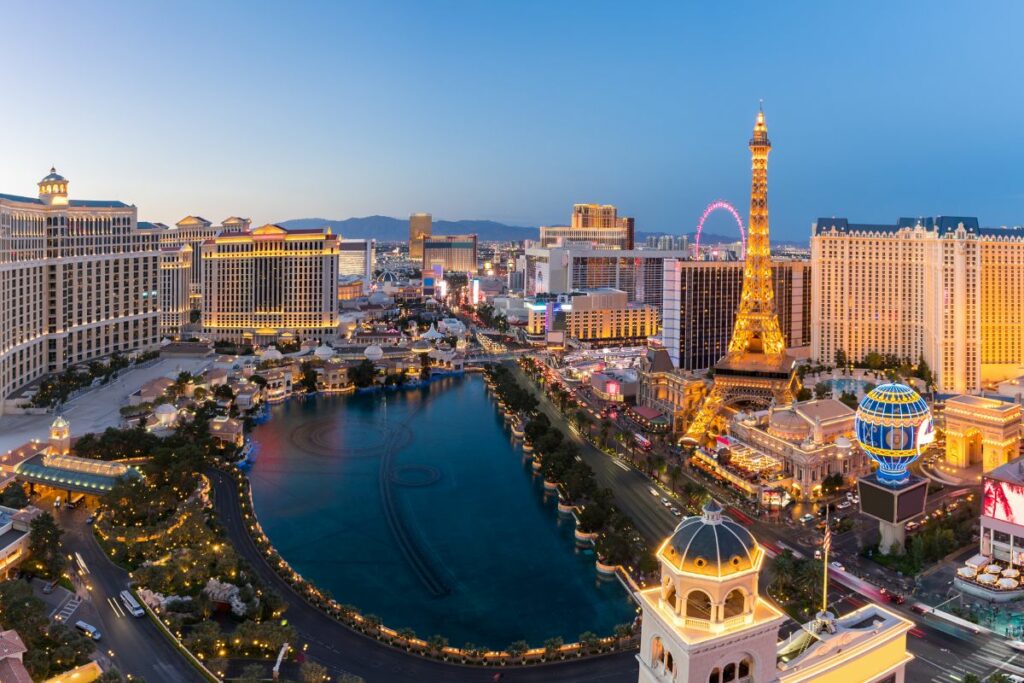 Although the days of budget buffets for gamblers are long gone, they're still plenty of deals in Sin City to tempt economy travelers. Flights into McCarren are ridiculously inexpensive, and you can find cheap Vegas hotels with a little shopping. There are over 150,000 hotel rooms in Vegas, and they only fill up on select weekends. The rest of the time, it's a buyer's market. You can even shop for buffets, shows, and attractions, and there are plenty of free things to see at Vegas casinos, from the Bellagio Fountains to the Fremont Street Experience and everything in between. Word to the wise, almost everything is cheaper downtown than on The Strip.
There's even more to see and do around Vegas, including taking crystal kayaks to Emerald Cave, hiking in Zion, driving Death Valley, and the infamous Grand Canyon West Skywalk. Nature lovers can use the Vegas budget flights and then escape Sin City into a natural playground.
Reno Vacations
If Vegas is a good budget vacation, imagine what Budget Vegas, aka Reno, offers! The hotels are more in line with Freemont Street offerings, but, as we said, those are generally less expensive. Plus, there are still some city attractions of note, like the BaseCamp Climbing Gym featuring the Guinness Book of World Records' largest artificial climbing wall in the WORLD!
Outside of the city, you're only a 45-minute drive to the emerald blue waters of Lake Tahoe, hiking and biking on the Tahoe Rim Trail, and summer operations at ski resorts like downhill single-track mountain biking and scenic chair lift or gondola rides. Frontier Airlines services Reno well, so flights are cheap and plentiful.
Phoenix Vacations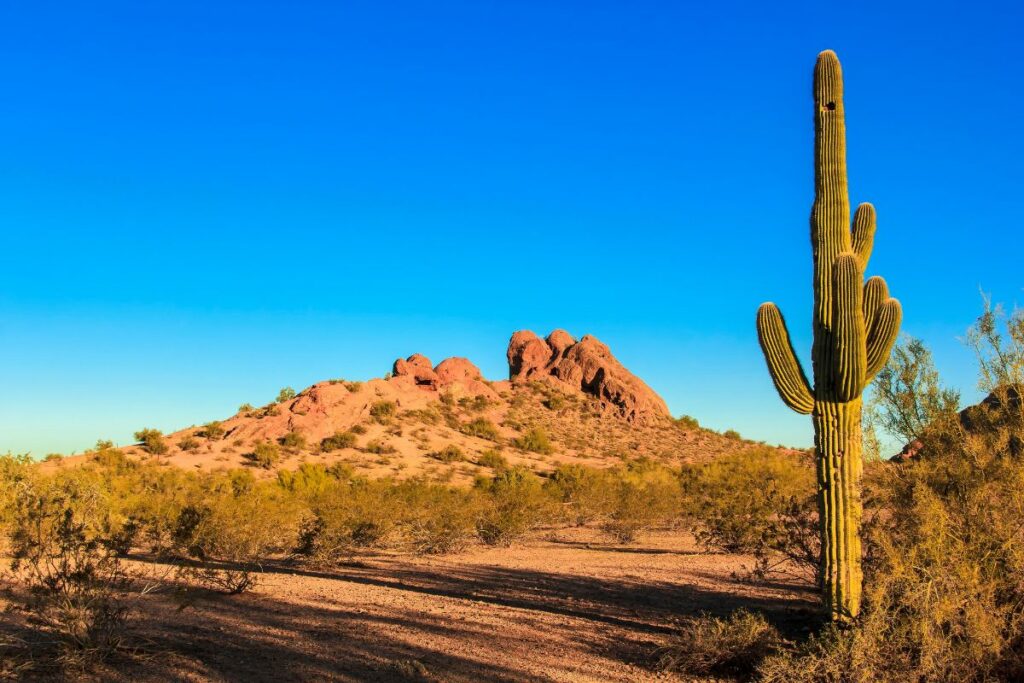 Phoenix is the fifth-largest city by population, with a land area that exceeds New York City, Los Angeles, and Chicago. Mountain ranges surround the 24 municipalities of the Greater Phoenix area and encompass more than 500 square miles of the Sonoran Desert. Phoenix Sky Harbor International Airport is a hub for American and Southwest Airlines and a drivable distance from SoCal.
Combine Phoenix's metro appeal and natural beauty with shoulder season at upscale resorts, and budget couples have a reason to brave the heat. Day trips around Phoenix, like tubing on the Salt River, Sedona, and the high country around Prescott, offer even more ways to beat the heat and make the most of the summer shoulder season.
Tucson Tours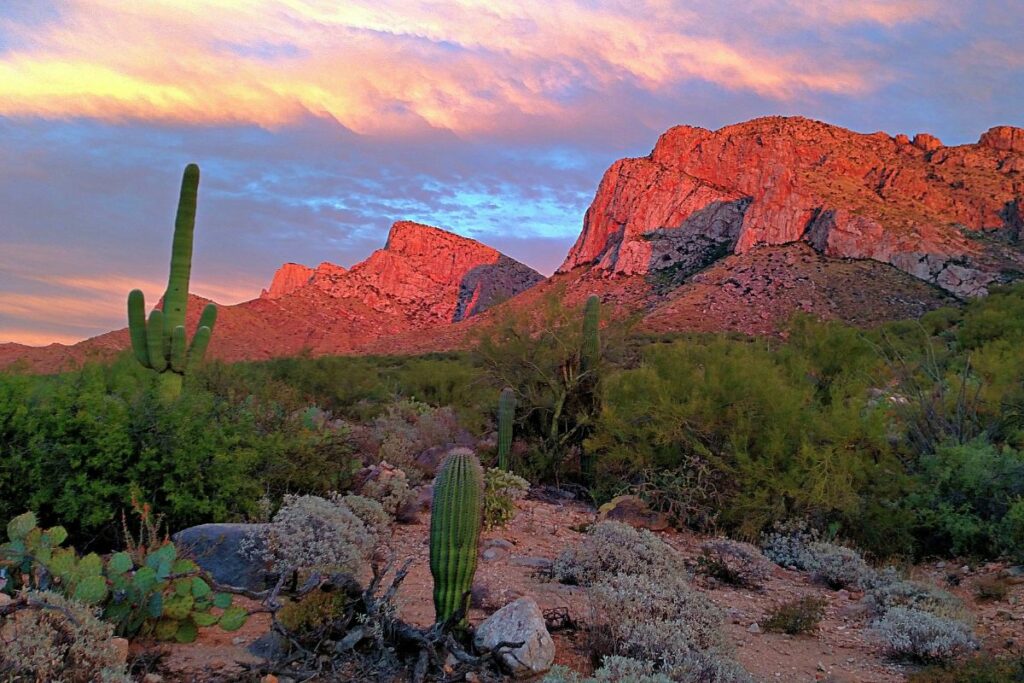 Tucson doesn't have the cheap flights or metropolitan appeal of Phoenix, but it has other charms to lure thrifty love birds. First off, the Tucson summer spa resort specials are second to none, and it's the only UNESCO City of Gastronomy in North America. Secondly, it's at 2,500′, so it's ten degrees cooler than Phoenix, and you can reach the 9171′ summit of Mt Lemmon in under an hour.
The famous Sonoran Desert Museum offers Saturday night programs to introduce visitors to the magic of the desert, and a 54-mile bike trail loops around the entire city. Cool streams flow in Sabino Canyon, even in the hottest part of the summer, and it's always comfortable in Kartchner Caverns, one of the world's best show caves.
Las Cruces Escapes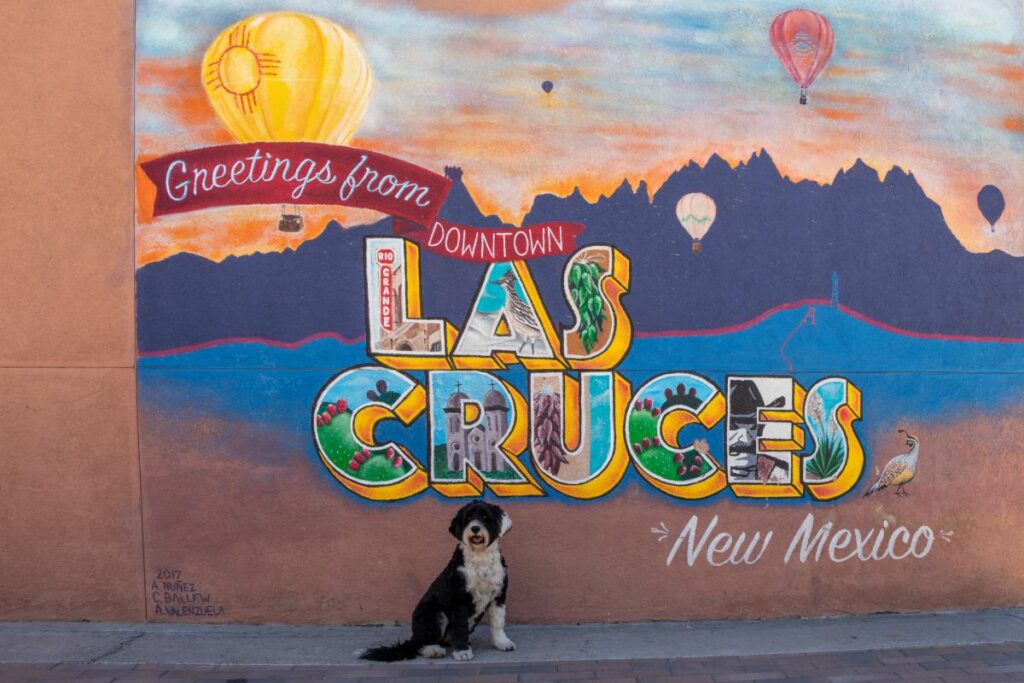 There was a time when Mesilla was the most important city in the Southwest. It's where the Gadsden Purchase was signed, and Billy the Kid went to jail. In 1881, they got railroaded – literally. The Santa Fe Railway chose the tiny town of Las Cruces, a few miles away, over Mesilla; the rest is history. But Mesilla still can claim the only remaining Butterfield Stage Coach Stop.
The Mesilla Valley isn't a bustling metropolis, so finding a cheap room is easy. However, there's no shortage of things to do between the history, wineries, and remarkable summer programs at nearby White Sands National Monument (the full moon ride is on our biking bucket list).
Durango Destinations
If there was a cheap rocky mountain vacation, Durango may well be the hot ticket. However, The San Juans are the most accessible access point for Arizona, Nevada, or California drivers, so Durango also fits into the Southwest section. Once you arrive, you find an unpretentious Colorado mountain town with lodging that is easier on the pocketbook than, say, Vail, Aspen, or Moab. Budget Your Trip estimates that a Durango vacation costs $153/day, as compared to their estimated $388 daily costs for Moab.
What's more, there's plenty of fun things to do in Durango, from playing on the Animas River to biking the Million Dollar Highway. When summer operations at Purgatory are in full swing, there's abundant hiking and mountain biking. In the winter there is some seriously fun skiing. From your base in Durango, you can take excursions to soak in Pagosa Springs or find high adventure in Moab.
More Cheap Vacations for Couples: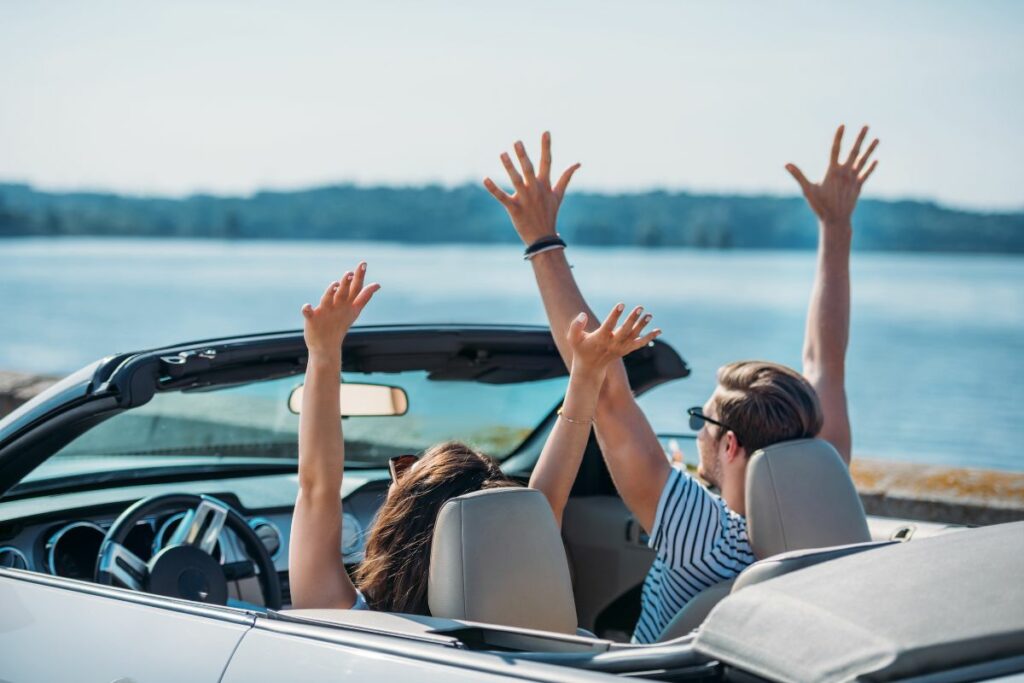 There are many reasons for couples to take cheap vacations. You may be on a budget and trying to retire early or want to balance expenses on a trip between luxury stays and heart-pounding adventures. Most importantly, you shouldn't sacrifice your fun just because you're looking for low budget vacation ideas.
56 Cheap Vacations for Couples to Swoon Over
Nine Things To Do In Tucson For Your Next Romantic Getaway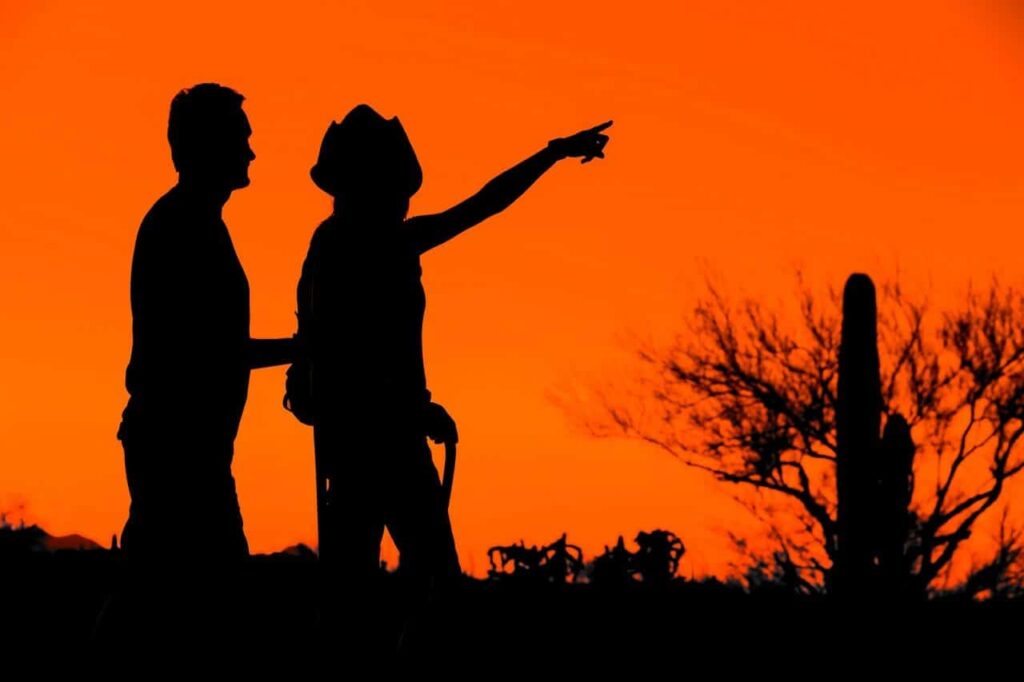 Tucson is an incredibly romantic city filled with unique – only in Tucson – things to do. The rich blend of natural beauty, vibrant culture, and thriving arts will thrill and delight you on a romantic getaway to Tucson.
Nine Things To Do In Tucson For Your Next Romantic Getaway
Las Vegas Adventures – Best Day Trips from the Entertainment Capital of the World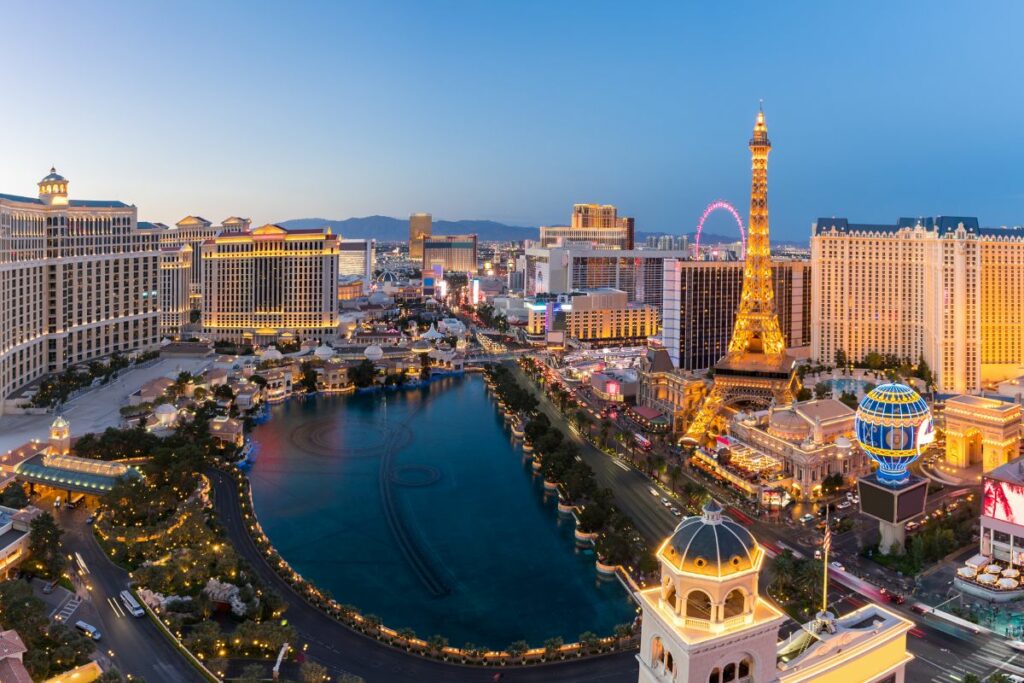 Looking for the best Las Vegas adventures that put you out into the world and maybe just a little outside your comfort zone? Our adventurous day trips from Vegas do just that, with enough Instaworthy scenery to wow your friends and make your enemies jealous. Not everything you do has to stay in Vegas…
Las Vegas Adventures – Best Day Trips from the Entertainment Capital of the World
Nine Tips For Hiking Havasu Falls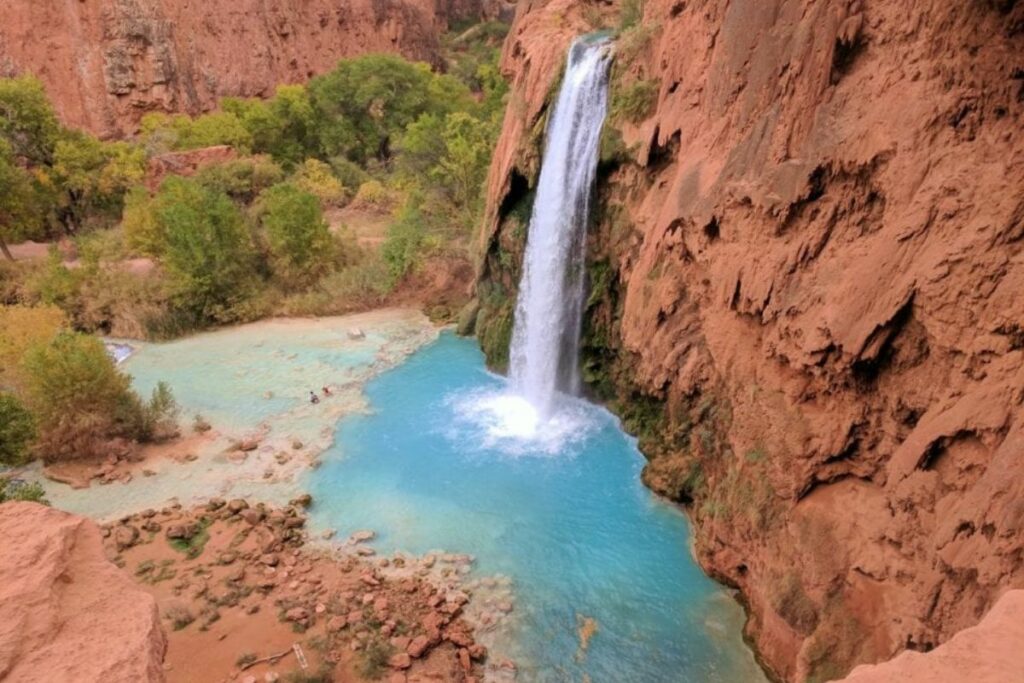 Havasu Falls is high on the bucket list for many hikers once they see a picture of the aqua blue water cascading down red rock walls into the crystal pool below. The Havasupai people have been here for over 800 years. If you are able to obtain a permit for this magical place, you will understand why they never left.
Nine Tips For Hiking Havasu Falls